Buying and paying is very common in this world, when you want to buy a product you choose the one you like and pay for the most viable option. For example, if you access from a mobile device it's advisable to know the options available for mobile payments.
Payment methods vary according to the operating system the user is using, and perhaps the payment methods offered by PayRetailers come to mind. But how do mobile payments work? Well, if you're new to these topics, this article is for you. Let's start by looking at a very important issue.
How do mobile payments work?
To pay for some products and services in e-commerce it's essential to have an alternative online payment method, similar to the options offered by PayRetailers. Taking advantage of the opportunities technology offers us are of great benefit.

Therefore, the use of mobile payment methods is defined as the fastest way for a shopper to purchase products without the need to go to a certain place and pay. Once you've chosen what you're going to buy, you'll be redirected to the different ways to cancel what you want to buy. All that's left is to choose the way you want to pay and that's it.

As mentioned above, paid apps vary depending on the mobile.

What is the mobile payment method? It's a way obligation acquired through a purchase or service between two parties can be fulfilled. This is where the mobile function comes in because it's the means by which a debt is cancelled. As it's not a purchase made in an establishment as such, it requires the use of applications that provide payment solutions. Here are a few apps that are available depending on the hardware.
What are the different types of mobile payment? To make a mobile payment it's important to consider why you're going to use it and what you want to achieve with it. Let's remember that at least three types of payments can be made through mobile payments. What are the three types of mobile payments and how do they differ?
In-store payments:

This requires the use of digital wallets where you can find the bank details to pay with in physical establishments.

In-store and remote solution:

It works on the basis of a quick response code which can be scanned to enable the payment option. Whether you're at the physical location or remotely, just swipe your device over the QR code and you're done.  

Remote payments:

From the comfort of home using different apps, text messages or websites we can pay or access a service without moving from place to place.
 Payment applications for Android
Android is characterized by operating an open-source platform any developer has access to the creation and development of applications. For this operating system which many mobile phones have, we find the following applications to make payments: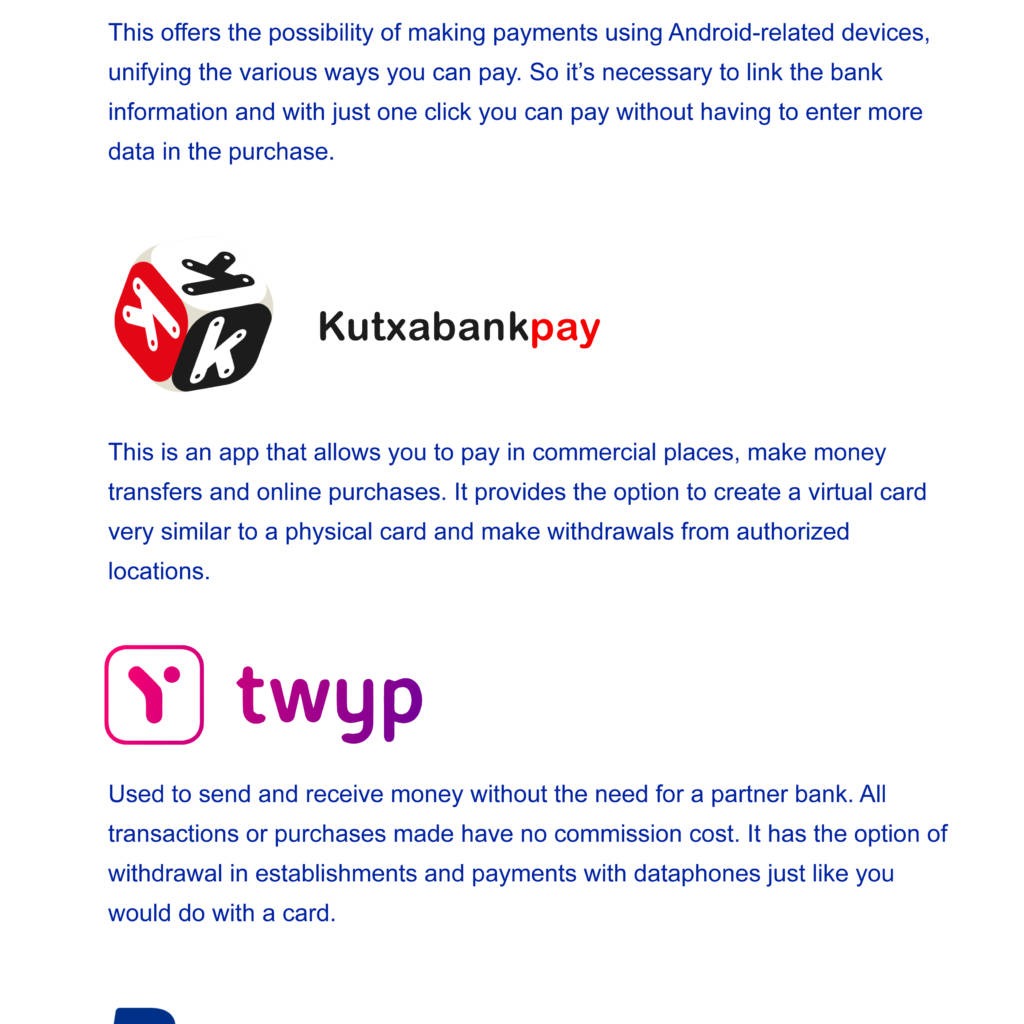 Payment applications for IOS
IOS is an operating system designed by Apple used by various smart mobile devices such as Smartphones, Tablets, TVs, etc. Unlike Android, it runs a closed source platform, which means it's completely controlled by the company.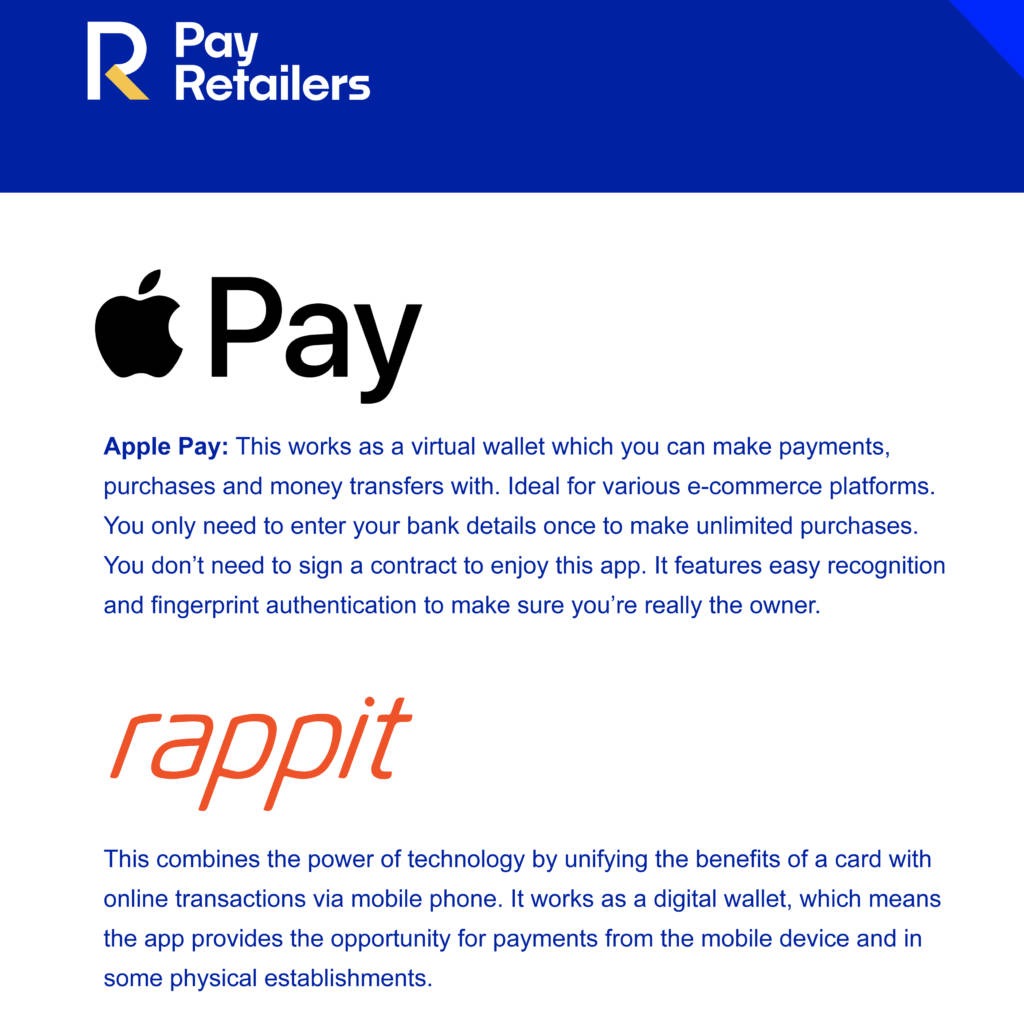 Advantages of mobile payments

Sometimes using cards is cumbersome, you have
 to look in your purse for your wallet and then take out your card. But by streamlining the time-consuming process to pay, the era of mobile payment arrives. Providing greater security and speed in purchases, since a confirmation is required to ensure that it's the owner who is making the transaction.

This avoids so many muggings arising from carrying cash. It avoids using unnecessary payment vouchers, as all transactions are recorded in the application.
Which application is right for me?

You have a wide range of options available in order for you to choose the mobile payment application that's available to make purchases. In this new form of commerce that's here to stay, life has become smoother with the adequate use of technology. Although PayRetailers doesn't run an application as such it does provide effective service.