Shopify payment integration is a must for e-commerce stores which want to increase their sales. Let's see how to do this simply.
Which payment gateways does Shopify support?
Shopify has emerged as one of the top choices for those who want to begin a startup. By allowing the possibility of generating a catalog of always available products, more and more people are encouraged to sell online. However, it's not only aimed at entrepreneurs, but also at companies.
The best online payments providers everyone should know


The truth is that, apart from the catalog, there's a fundamental aspect to consider: the payment method. If you have good products or apply good marketing strategies, but they can't buy from you, your efforts won't pay off. In other words, it's essential to consider Shopify's payment methods.

You've probably wondered: does Shopify have a safe payment gateway? The truth is that, among other options for international payment, the following may be:
Visa.

Mastercard.

American Express.

Google Pay

Apple Pay.
Each user will have their own preferred system. For example, some will prefer to pay by debit card, while others will go for credit card. The important thing is that you can cover as many possibilities as possible, so no potential customer has to resign themselves to not being able to buy your product.

Of course, you'll also have to consider aspects such as efficiency, speed and safety. If you fail to build trust and usability, your sales could go down as well. That's why it's essential to understand some of the advantages of using Shopify to sell online.
Advantages of paying on Shopify

Here are some of the benefits of this service:
Ease of creation

. It doesn't matter how much knowledge you have about creating a website. The truth is that you'll quickly be able to get it up and running. Some aspects, such as customization and product uploading, won't take long.

Intuitive management

. Once created, you'll have the option to easily manage the products. Whether you must raise, remove or control the stock, it won't be a problem at all.

Hosting included

. Unlike other services, hosting is included. This means that it won't be necessary to purchase it from a third party.

Accessible metrics

. Sooner or later, you'll need to know the behavior of your users. This will allow you to take measures which are favorable to your business. You'll have a specific section for it, with intuitive graphics that will be of great help.

Guaranteed scalability

. If you start with a small business and see it grow, there won't be any problem to restructure as a medium-sized company. That means if you're doing well, you'll quickly incorporate more products and have a wider variety of options.

Speed and safe and secure online shopping

. Purchases through this system are 100% accessible and fast. In addition, both the company and user information will always be protected. Without a doubt, this parameter is important when choosing Shopify.

Payment options

. As previously mentioned, there will be several options to reach as many users as possible. In other words, you'll be able to integrate a payment gateway quickly and easily.
How to integrate a payment gateway in Shopify?

You may have wondered: Does Shopify process payments? Well, this can be done quickly, for example, by connecting Stripe to Shopify. To carry out this action, you have to follow the steps below: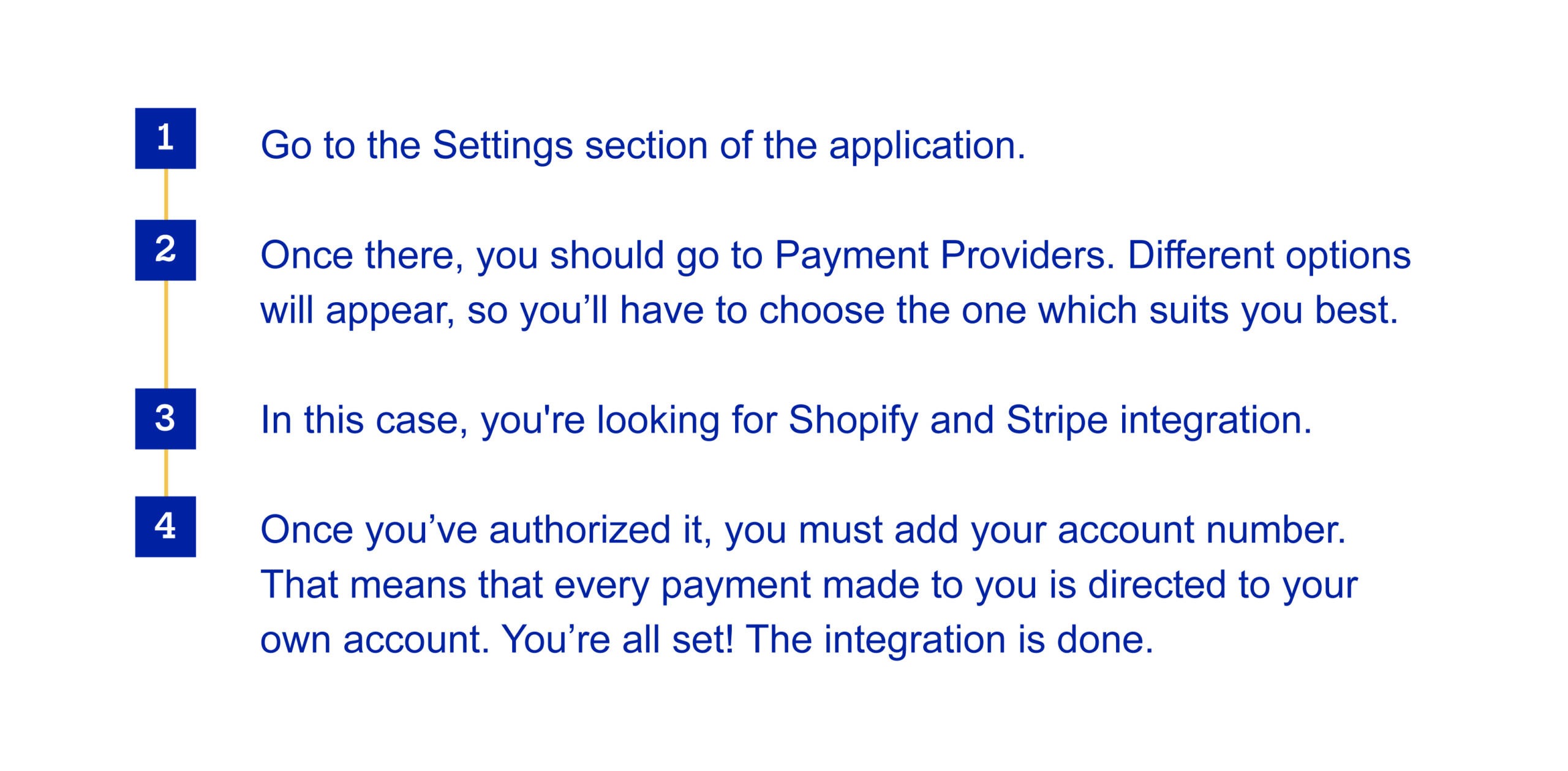 You should take into consideration the possible maintenance costs or fees for each transaction and if you have any questions you can contact Shopify Support. It's essential that you evaluate this, as you may need to make an adjustment to the price of each product. If you don't take this into consideration, you could lose money.

In any case, you'll find that having an online payment platform will give you multiple possibilities and can receive any payment through Shopify. Previously, stores relied solely on their "real" customers, close to the physical store. Now, if you have a usable gateway, you'll be able to reach those you never thought possible.


How to choose the best payment processing gateway?

If you're interested in choosing a good gateway, you can take the following tips into account:
Check the commissions

. While it always means an investment, not all gateways have the same commissions. For example, for a small store, a few variations may mean a high percentage. Therefore, look at your situation and the best option for you.

Verify security protocols

. If the data can be breached, it won't be a suitable gateway. Therefore, try to find out all the guarantees for the digital security of the payment. For example, you can integrate an SSL certificate for your online shop or rely on

safe payment gateways.

Keep in mind how it works.

This means seeing how the amount is transferred to your account. Sometimes, platforms will pay you all at the end of the month, so it might not work for you. If it's somewhat immediate, this will undoubtedly be a positive thing.

Multi-device payments

. This is nothing new: not all your customers will pay from a computer. On the contrary, more and more people want to buy products from a smartphone. Therefore, you must ensure that the gateway accepts payments from this device.

Customer service

. Finally, it will be essential for you to have a fast and effective support system. Faced with any inconveniences, it's always necessary to have someone ready to help you. If you see bad reviews or notice errors, you might want to consider another option.
Learn how to make digital payments secure for your shopping
Now you know how to set up a Shopify payment gateway integration. At PayRetailers we offer you our payment gateway services so you can reach more customers and increase your sales. They will be able to pay using their favorite choices. 
As a result, you won't have any problems and you'll always be able to complete your operations. If you've got any questions, don't hesitate to contact us. We look forward to hearing from you!

Please set data for booking a meeting in: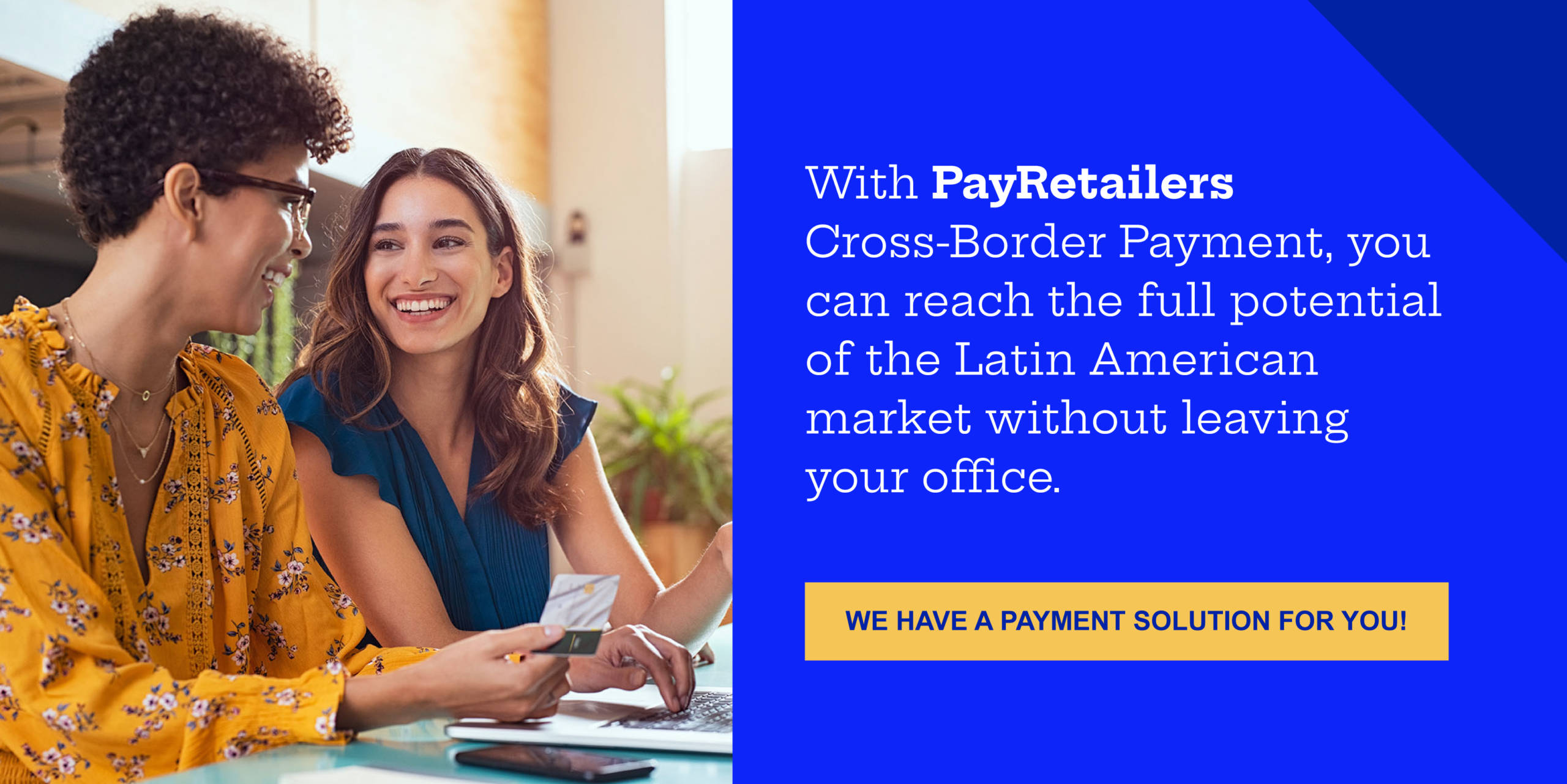 Foto tomada de: Jirapong – stock.adobe.com