Have you ever wondered: what are the 3 ways to stay safe online? Here we will answer that question and will show you how to do safe  payment online shopping. To be able to buy online safely you need to know how to find secure shopping websites, since it is no small task to find a safe online shopping site that guarantees payments.
Secure payment platforms
E-commerce has more platforms each time to make secure payments. The best digital businesses have managed to adapt to offer various payment methods.
Below you will find a list of the most important ones and their main features.
1. American Express, Visa and MasterCard: the traditional ones
Traditional banking provides credit cards that allow you to do online shopping safely and quickly through e-commerce credit card processing.
If you have a debit or credit card, prepaid cards, gift cards or credit cards backed by a traditional bank, you can easily access online shopping. These are platforms that allow you to shop safely internationally.
The only problem is having access to banking, which is sometimes related to the socioeconomic status. Some people do not meet the conditions of the banks and have limited access to the financial system.
2. Digital wallets: 100% online payment platforms
It is a change introduced by e-commerce in the financial world: completely virtual money. Digital wallets are managed in payment platforms in which you transfer money that is saved in a wallet so that you can use it in your digital transactions.
Digital wallets allow you to physically or virtually add money to them. This is the case of PayRetailers, a secure payment platform that has a wide range of payment methods for you to operate your e-commerce or do 100% online shopping.
PayRetailers is an example of how the digital world and traditional banking can mix to provide inclusive financial services.
Secure e-commerce platforms
Finding a secure platform to make payments depends more on your access to the financial system than on the variety of these. To do this, there are platforms such as PayPal, Amazon Pay, GooglePay or ApplePay. The only thing with these platforms is that you need a bank card (debit or credit) to make payments through them.
Despite the above, we have a solution that you might find interesting. PayRetailers include in their product portfolio payment methods to top up the digital wallet with cards or cash.
Advantages and disadvantages of online shopping
Advantages
If you shop online, you can find offers that physical stores do not constantly offer.

You can freely choose between picking up the product or having it delivered to your home from anywhere in the world without restrictions.

Access to what is new in the market is incomparable. You will be able to see the latest product catalog and its availability immediately.

Digital platforms show you many policies and insurances, which makes them trustworthy when shopping. From the payment to the shipment and receipt of parcels, you have the platforms' support.

You benefit from a personalized service from the technical support of the most consolidated platforms in the market.

You can access detailed information about the information of the product you want to buy.

The prices are very competitive compared to those of physical stores.

Everyone's opinion matters: look at the product reviews. A good way of getting an idea of what the seller of the products you want to buy is like, is to look at the comments of the users who have already bought it. This way you will know how their shopping and shipping experience went and how safe it is to buy from that seller.
Disadvantages
You need an internet connection. You might have problems if your connectivity is not stable. For payments to be credited, you need to have an optimal internet service.

Some e-commerce have a 'shopping cart' that you can lose. You will have to repeat the entire process of choosing the products before paying if you do not save it.

Payment platforms and digital businesses cannot guarantee 100% the delivery of your purchases. Even if you have policies or insurance, it depends on the seller that your order is sent and on the carrier that it is delivered as so many subjects are involved and are sometimes at the mercy of the complexity of multimodal transport. Rest assured that you will not lose your money but not that you will receive your order.

If you have an e-commerce, you will find a lot of competition. For buyers, the variety of offers is positive. However, as a seller, you will have to work on the marketing of your business to survive among the competition.
Examples of safe online shopping websites
Security is everything and, when it comes to security, there are established websites in the online shopping market.
Some examples are Amazon, one of the international leaders together with Ebay, and its Asian counterparts Alibaba and AliExpress. There are also physical stores that have ventured into e-commerce such as Wallmart, Target and Best Buy.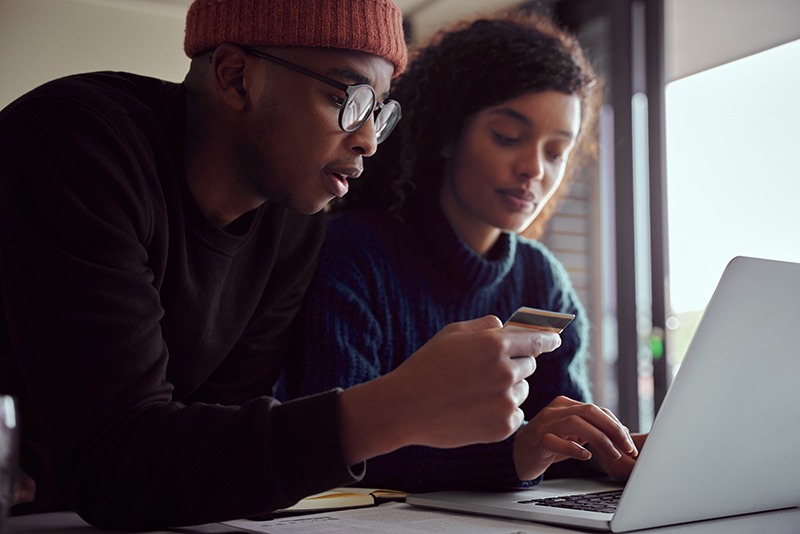 How to identify a secure purchase
1. Encryption is everything
When you buy online, you must verify that the URL of the page of the store where you buy starts with https. It is a protocol that allows you to encrypt your personal and purchase data. This way, only the store and the financial institution that validate the purchase can access them.
2. More is better: payment methods matter
Digital platforms and e-commerce that offer a wide variety of payment methods usually have a lot of insurances for your purchases. From the payment and shipping to the quality of the products you buy or the return policy; the more payment options the store offers you, the more guarantees you will have that your payment and your purchase are secure.
3. Take time to read the terms and conditions
This is perhaps the most important advice we can give you. Always spend a little bit of time on reading the terms and conditions. You will find these terms and conditions in the platform that you use for online shopping or the e-commerce in which you are going to make your purchase. This way you will be completely clear about what rights you have and what the platform's obligations are.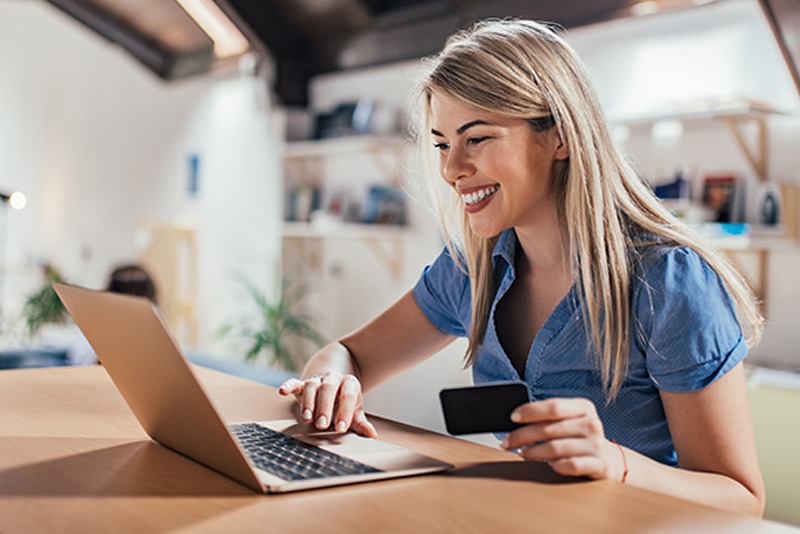 Payment gateways vs. card purchases
Payment gateways are the essential tool to position online shopping portals. They allow you to keep payments secure and guarantee that transactions, with or without the presence of a bank that authorizes the payment, are secure. Card purchases depend on the issuing bank confirming the transaction and authorizing the purchase, while payment gateways do it as follows: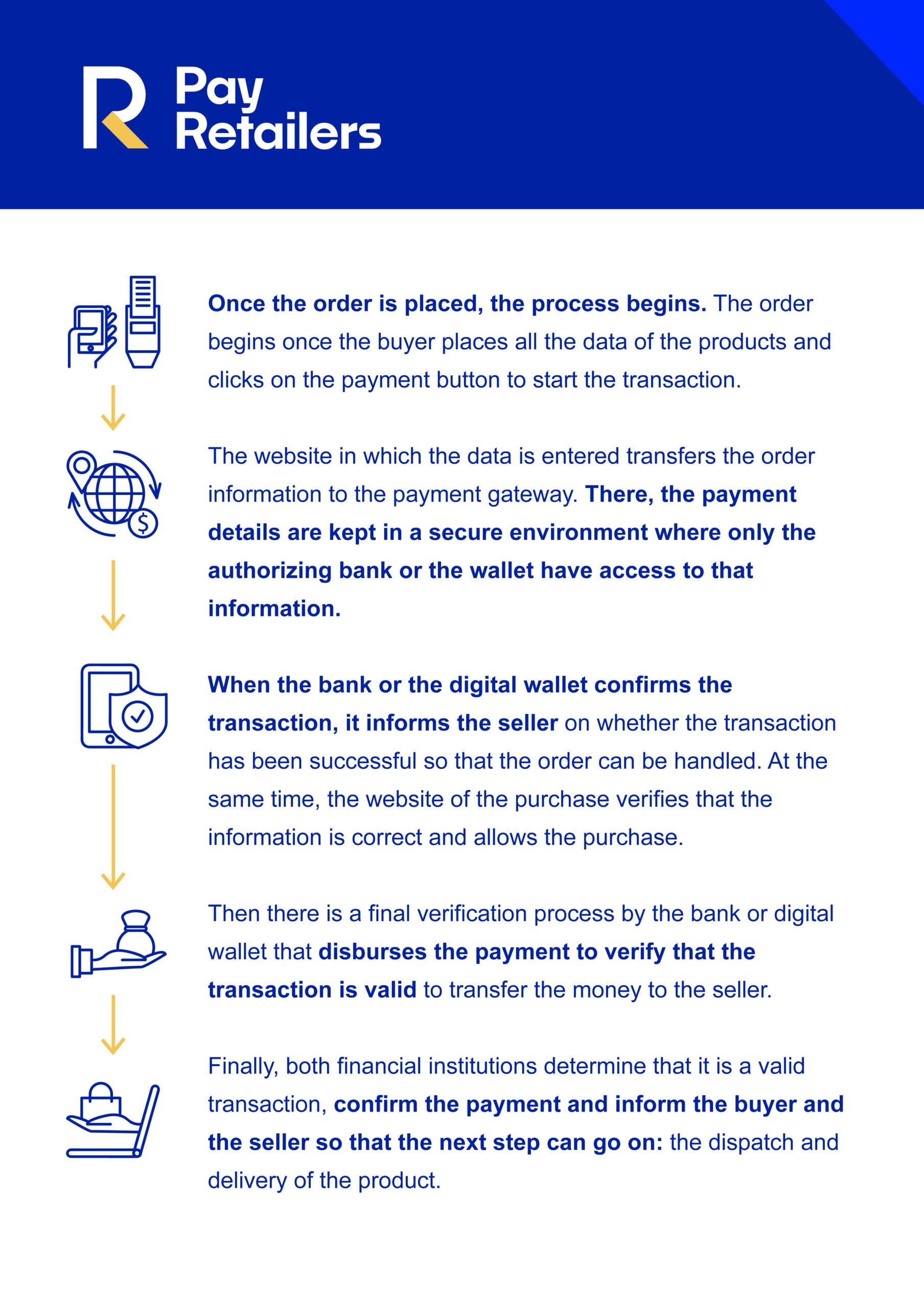 Payment gateways and card purchases
You can choose if you want to pay with a wallet, such as PayRetailers, or with conventional credit cards depending on your means. In both cases, you will have the guarantee of having reliable payment gateways and secure transactions.
The difference is the financial inclusion that the different payment methods offer. With a card you need to have access to banking. With a digital wallet, such as PayRetailers, you only have to verify if one of the many methods to pay in cash and recharge your wallet is available in your country.
In short, you already have all the information to do safe and secure online shopping with your payment method of choice. Remember that with platforms like PayRetailers you can access the financial system easily and secure shopping websites quickly and reliably. Now you just need to choose the platform you prefer and start buying online safely.