You are probably worried about e-commerce payment processors, because of everything that could affect your customers and their payments. However, most e-commerce and associated payment gateways take the utmost care in this respect.
Top 9 best credit card processing services
Among the main payment gateways that currently exist, we have selected nine that allow you the chance to pay with credit cards. 
For this selection we took some of the best known globally, and here we provide details about them in no specific order:

1. Authotize.Net
It is a payment gateway that has existed for many years (1996) and besides only being in English, it is widely used in countries such as the United Kingdom, India, China, Australia, the United States and Canada. 
The combined transactions of the 375,000 websites that use this payment operator exceed $88 million per year.

Among the platforms that allow credit card payments to be included in e-commerce, Authorize.Net is one of the most used in the mentioned countries. 
Therefore, a large percentage of the money they mobilise is based on this payment method. Your fee is 2.9% + 30 cents and a monthly gateway fee of $25.00.

Among the main benefits of choosing this company are its robust payment management, screening of suspicious or fraudulent transactions and solid around-the-clock customer service.
2. Stripe
This is a widely used and growing e-commerce payment platform that is suitable for businesses of all levels. It also combines its excellent functionality in processing payments from mobile phones with its high ratings for integration, ease and speed.

One of Stripe's strengths is, as a matter of fact, payment by credit card, as it provides greater security by storing the data recorded during the purchase process, all in a direct and encrypted way.

Stripe's fees are 1.4% + €0.25 for customer card payments within Europe and 2.9% + €0.25 for customer cards outside Europe. In addition, it generates consumer statistics reports and provides solid ranking.

3. Braintree
It is ranked among the most used platforms by e-commerce companies in more than 40 countries. It has also received very good references and a high percentage of satisfied customers, including technology companies such as Uber, Airbnb, GitHub and LivingSocial.

In this respect, Braintree also has fast integration and a dashboard that provides accurate information about the different payment processes

As a matter of fact, in relation to these payments, one of the most solid and secure transactions is related to credit cards, since a single fee or commission of 1.9% + €0.30 per transaction is charged with European cards, and 2.9% + €0.30 with non-European cards.
4. PayRetailers
Due to its global payment management and its integration ability to receive payments in 25 different currencies, PayRetailers has earned a place among the top payment gateways.

In this respect, this platform contributes to your online store in implementing strategies for effectively receiving and processing e-commerce credit card, debit card and alternative methods of payment.

In addition, credit card payments around the world are verified by the 3D-Secure protocol, which authenticates the legitimacy of the buyer as the cardholder.

Another feature of this payment manager is its intuitive and user-friendly graphic interface, to ensure greater effectiveness and security of the different payment types for the benefit of your business.

5. Shopify credit card processors
It is one of the most used and popular platforms when it comes to the speed of implementing your online store. The more than 500,000 companies worldwide that use it for their online payment processing can vouch for this.

This portal which is specialised in building e-commerce sites encompasses all the necessary tools in a functional way, such as SEO management, performance analysis and abandoned cart recovery for uncompleted sales.

Shopify is an ideal choice for small and medium sized stores looking to expand their business. Depending on the multiple payment methods you manage, it applies fees to be paid by your customers, which vary according to the chosen plan.
As such, the fees specifically applied to credit card purchases are 2.9% plus 30 cents per transaction on the "Shopify Basic" plan. The "Shopify" and "Advanced Shopify" plans apply 2.6% and 2.4% respectively, while keeping the 30 cents per transaction fixed.

Other advantages that underpin the choice of this platform are its round-the-clock telephone support, in addition to an effective email service for direct assistance in just a few minutes.

6. Magento
It's one of the best e-commerce platforms for startups and an open source tool that you can customise however you wish, as long as you have programming experts for the job.

Magento also has a large inventory of free templates that will allow you to work from day one on the design of your online store.

You can also include multiple payment methods including, of course, credit and debit cards. All these mechanisms are implemented prior to the acquisition of the necessary security certificates and association with payment platforms.

7. PrestaShop
This is a platform dedicated to creating your online store in the shortest time possible, depending on your type of business. It is a user-friendly tool that also includes many functions for product management. In addition, you can customise and enhance it with the use of different plugins.

Through PrestaShop you can configure multiple payment methods according to the configuration and payment service contracted. In this way, the fees for charging with credit and debit cards will vary according to these contracts and configurations.

The fees paid through Stripe are among the cheapest at 1.4% + €0.25 per transaction for European cards. For non-European cards, the transaction fee is 2.9% + €0.25. The security of the transactions is backed by an SSL certificate that must be installed on your online store.

8. BigCommerce
More than a gateway, BigCommerce is a whole website building platform with online payments, which is well suited to medium and large businesses.

This platform offers several tools, such as SEO management and social media integration, to get more traffic and better search engine rankings. This translates into an increase in the number of customers, most of whom want to pay with credit or debit cards.

The fees for credit and debit card transactions through this gateway and its different alliances vary according to the agreed plan. On the "Standard" and "Plus" plans your customers would pay 2.9% and 2.5%, respectively, plus 30 cents which is fixed in each case.

On the other hand, in both the "Pro" and "Enterprise" plans they would pay 2.2% plus 30 cents, with the difference being that the latter would apply discounts in some cases.
9. WooCommerce payment processing
Even though it is not a standalone platform, but a WordPress plugin, this gateway is one of the most used worldwide. This includes both beginners and professionals, because it provides great functionality to e-commerce and also because it is open source.

WooCommerce also manages all the basics, such as email marketing tools, publication of products to sell and functions to integrate all available payment processors.

These payment processors include, credit card processing and payment by  debit cards, with transaction fees that vary depending on the configurations of the associated payment platforms in this respect.
How to find the best e-commerce payment processor
Basically, a payment gateway is the means that authorises and processes your customers payments when they purchase a product from your e-commerce site. In this respect, this platform must include certain levels of speed and security.

However, depending on the features of your online shop, you should set some basic criteria to choose an ideal payment platform. These criteria should be based on aspects such as payment management, security, service costs and the scope of integration with your e-commerce site.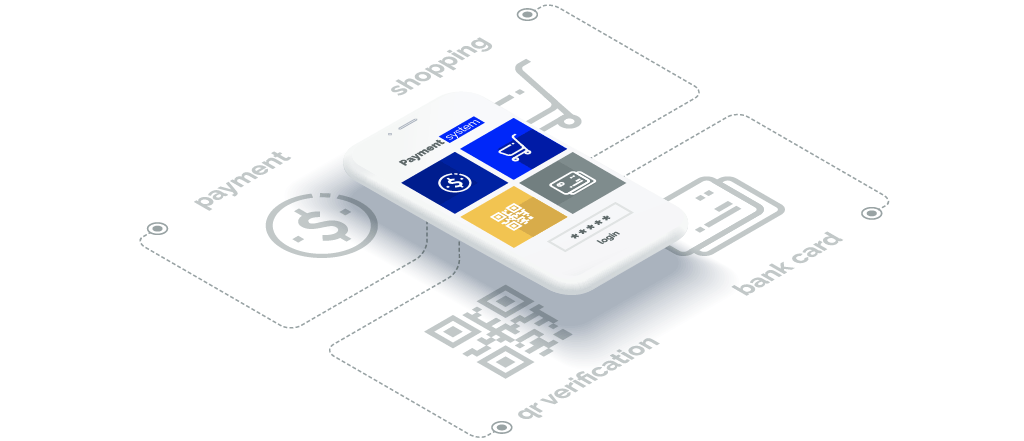 The decision to choose e-commerce credit card processing companies requires a good analysis
In short, choosing an ideal online credit card payment system requires a prior analysis of the main platforms currently available.

It is evident that the specific features and that ideal plus you are looking for for your business, may not be provided by the most major gateway or the one with the most functionalities. Other factors, such as speed and security in payments, tend to be more relevant.
At Pay Retailers we are always here to help you. Together we can find the most suitable payment platform for your e-commerce site.