Today, digital payments are the alternative for many companies that have chosen to leave behind cash payments and have innovated in the world of digital business. Below we explain more about these companies and its economics.
Cashless payment systems or digital payments?

In the 21st century, your business, your investments, and your purchases are completely secure if you carry them out virtually. PayRetailers, one of the safest payment gateways systems on the market. But first it's worth asking, is this whole "cashless payment" thing really so wonderful? It's clear that physical money is still the first choice for some, however, the competition thinks differently. 
Today, cryptocurrencies, web transactions and the electronic marketplace are the new things in our society. As such, social networks have disproportionately driven new businesses and new leaders in the economy. For this very reason, let us show you the top 100% online and mobile payment companies.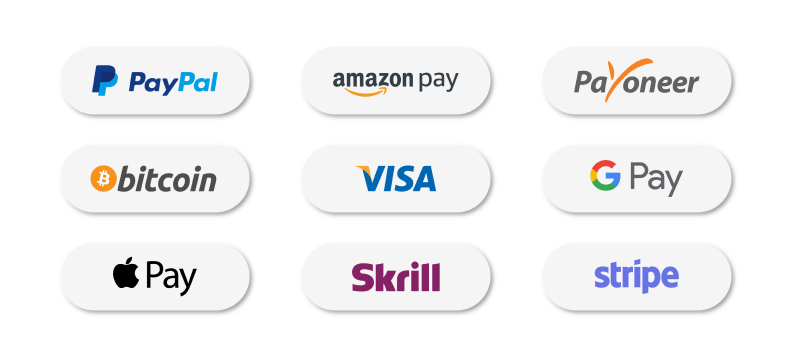 These are the cashless payment providers you need to know:
Zelle:

Owned by Early Warming Service, Zelle is part of the new trend of

online payment

apps. With just a few clicks or taps on the screen, the user transfers and receives money in a matter of seconds.

Headnote:

The New York-based fintech payment platform has multiple ways for lawyers to undertake their transactions without worrying about time, cash, change, or any unnecessary incidentals. Among its options are credit card payments, eCheck and the portal, not to mention, of course, its dashboard system for law firms.

Braintree:

Have you ever used Uber or Casper? Well, we can tell you that Braintree is responsible for your transactional tasks. That's right, with Braintree, mobile payments for businesses become efficient, without the stress of cash, easy, affordable and at your fingertips.

Ripple:

Through blockchain, Ripple ensures its users immediate payment, supporting up to 200 banks in its network where e-commerce

literally goes beyond the limits, since it allows cross-border payments. How long do its movements take? The blink of an eye.

PayPal:

The world-renowned platform is the platform of choice for global business transactions, payments, and credits of all kinds. It's easy to recognize because its

online payment

system makes it easy for any user, on any continent, to make financial transactions.




In fact, PayPal isn't only used for digital products, since government payments, online donations, political fundraising, and educational payment processing are some of its other industry functions.
Absolutely. If what you need is a service that manages all the application services in your e-commerce, you'll definitely need a payment gateway. 
Online business authorizations, online retail sales and even businesses with a simultaneous physical presence need this service. What is its function? 
Simple, to make your life easier. With a payment gateway the transfer of information between the payment gateway and the bank or processor interface, the task becomes simpler and more feasible. Practically, the payment gateway does the most complicated things for you, so you're guaranteed security and transparency. 
Don't worry about encrypted orders or financial eventualities, those movements will be made by your payment gateway. Let PayRetailers deal with the difficulties and continue with your monetary activity without any worries.
All available options for you to receive online payments



Cashless payment apps
Cashless payments are becoming more and more common in any establishment, so mobile payments have also become more popular and the number of possibilities is multiplying.
The days of credit cards are numbered with the massive arrival of mobile payment systems. What is the best way to pay by mobile in 2022? We show you the best options for using this payment system.
Mobile payment applications from manufacturers
Mobile payment is not only the province of banks. Security depends on the smartphone and its operating system, so both Apple and Google have set to work so that all their users can take advantage of the benefits of paying from mobile.
On the other hand, smartphone manufacturers have not been left out of this trend either, developing personalized payment systems for their devices.
In essence they all use the same principle, but they are systems specifically adapted to make cashless payments from a particular operating system or smartphone brand.
These types of solutions are very useful when your bank has not developed its own mobile payment system, so you can add your card details into these generic system applications that verify the transaction.
Google Pay (formerly known as Android Pay) is the mobile payment method developed for all Android devices, but it is also compatible with Apple devices, making it one of the most compatible systems.
This system has a wide support of banks and different types of cards (credit, debit, prepaid, etc), so it is difficult that you can not use your credit card to pay with this system from the mobile.
You simply install the Google Pay app on your smartphone, sign in with your Google account, and add your credit card payment details. With that simple setup, you can now pay with your smartphone at any merchant with a Contactless payment system using your mobile's NFC.
Google Pay is not only a fast and secure way to pay from your mobile, it also allows you to streamline the purchase process in your online payments as it acts as a payment platform, avoiding having to enter your credit card details for each purchase.
Apple Pay is the mobile payment system that Apple has developed for its smartphones from iPhone 6 onwards, being a system designed to pay for physical purchases through Contactless payment terminals, as well as for online purchases in certain stores.
Apple's mobile payment system has been in operation since 2014, although it did not reach Spain until 2016. Today it is already fully implemented in our country and has the support of major banks and large commercial chains.
One of the particularities is that Apple Pay not only allows you to pay from your mobile, you can also do it from your Mac, iPad and even from your Apple Watch, something that makes it much more convenient to use since you won't even have to take your iPhone out of your pocket.
The setup is as simple as starting Wallet, taking a photo of the card and confirming the data by verifying it. After that, the card is activated and ready to be used, and you can add as many as you need.
Large manufacturers such as Samsung have also not wanted to miss the opportunity to customize and adapt mobile payment systems to the devices they manufacture. Samsung Pay is a good example of this.
This mobile payment application is exclusively for users of compatible Samsung smartphones. In addition, it is supported by major banks and retailers such as El Corte Inglés and Carrefour.
As a curiosity, Samsung Pay also allows you to include loyalty cards and points from merchants. Cards such as TravelClub, gas station points cards or gift cards. This allows you to completely dispense with your wallet, but without losing the benefits that loyalty cards bring you with each purchase.
New ways of paying without cash

We're sure you've identified some of the companies on our list. As you may have noticed, you know about them precisely because you also move in the digital world, intentionally or not. 
Payments in the future will be "context" based; that means the market will be inclined to function without direct interaction between the customer and the merchant. 
If we think about it for a moment, it's not a remote idea; a great example is Uber, as well as any kind of e-commerce, and how would we buy our eBooks if it weren't for the digital medium?
On the other hand, there's talk of the arrival of wearable devices, which lead the way in the technological field, and although at this moment their functionality is oriented towards health, manufacturers have confessed that they want to make them functional for payments. 
In addition, online payment companies get their numbers up, because with the efficiency that comes with secure and fast remittance, their employees have no excuses when it comes to payment processing. And if you're wondering what the top payment processing companies are, there's only one answer: the ones which are online. Just mentioning Booking.com, Shopify or Joyn, is enough to demonstrate digital success.

However, it's natural to question the role of society when the world seems to hang by a virtual thread. What companies would really benefit from a cashless society? 
There's no need to be alarmed when it seems that everything is migrating to screens and mobiles. The companies profiting from this are the same ones we come into contact with on a daily basis. 
And you too can be ahead of the world trends! If you want to introduce yourself to this new way of economic life, do it with confidence, but let us guide you and secure your transactions. 
We offer alternative payment systems, and, in this way, we guarantee you will reach more customers. Our methods are also international. We're completely online! And that's where our goal will make you thrive. 
How to integrate a payment gateway to an ecommerce?
It is very easy to integrate a payment solution in your ecommerce. Here's how to do it
Learn more about our payment solutions
Here the payment methods que support
How can I have a payment gateway?
Pay Retailers is the ideal place to effectively integrate the payment method you need.
Create your account with us
Get in touch with our sales team
Stop worrying about borders, we leap over them thanks to our high-quality technology, focused on our clients, their business development and the digital explosion that Latin America needs. Do you want to achieve financial fulfillment? Do it but do it safely. Do it, but with us, PayRetailers.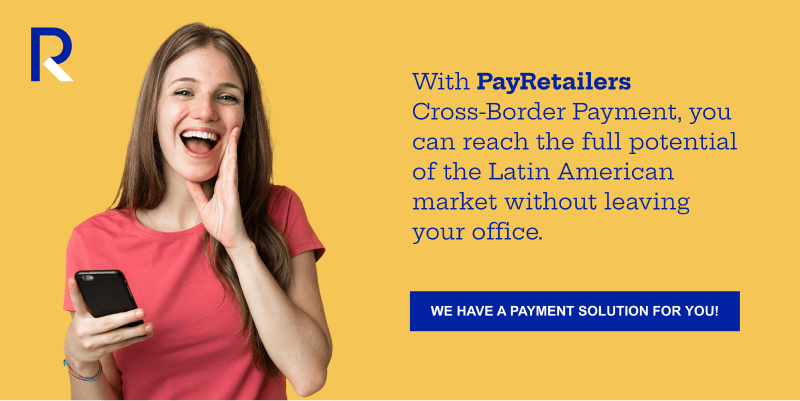 Pics taken from: AlexBin – stock.adobe.com, vectorsanta – stock.adobe.com