A good ecommerce site should have an online payment gateway that allows the most alternatives to buyers. It is the best guarantee to increase sales and customer loyalty, which is essential for the survival of your business.
Are WordPress payments secure?

To use WordPress as an online store, we must incorporate a plugin on which you can mount a payment gateway for a website.
WooCommerce is the plugin specially designed for this layout, because it supports multiple payment methods. It is very user-friendly, so that even beginners can use it.
But… is it safe? Because it is a very popular website layout platform, it makes sense that it's targeted by many hackers. A 2017 study by research firm Sucuri, conducted by its team of researchers, Sucuri Remediation Group, revealed overwhelming data.
The three most hacked CMS interface platforms were WordPress (83%), Joomla! (13.1%) and Magento (6.5%). The same study states that the security flaws are not due to the platform itself, but to the mismanagement of the platform by users.
The same research found that in 39.3% of the cases of hacking, webmasters were found to be using outdated tools. The rest of the hacked sites are attributed to poor decisions in the implementation of tools and site configuration.
It's not all bad news. WordPress is a friendly and safe platform that continues to be the safest way to shop without cards and for payments, as long as it is handled with the right care. That's where the PayRetailers team can give you the guidance you need to be confident in your business. And, even better, make your customers feel safe.
PayRetailers guides you on the best payment gateway that you can incorporate with the WooCommerce plugin in your online store with WordPress platform. We also advise you on possible security gaps left in the construction of the site.
5 best payment gateway plugins in WordPress
It's time to select the most suitable online payment gateway. There are some plugins on the market that are best suited for website payment processing. And accepts top cashless payment companies.
1.PayPal Plus for WooCommerce
It is one of the most recommended plugins, because it brings behind it a brand that has become a global force in the field of ecommerce.
2. Stripe Payments
It is one of the most popular plugins among WordPress users. This is because its architecture is simple and easy to attach to the website.
3. WP Payment
This is an Authorize.Net product, which is available in two versions: free and premium.
4.Paysera
Paysera for WooCommerce is one of the easiest plugins to use. That's why it's very popular among WordPress users.
5. Payment for Online Credit Card Payments
It offers a wide range of very useful functions for your site's users. It offers registration and tracking of payments for increased security.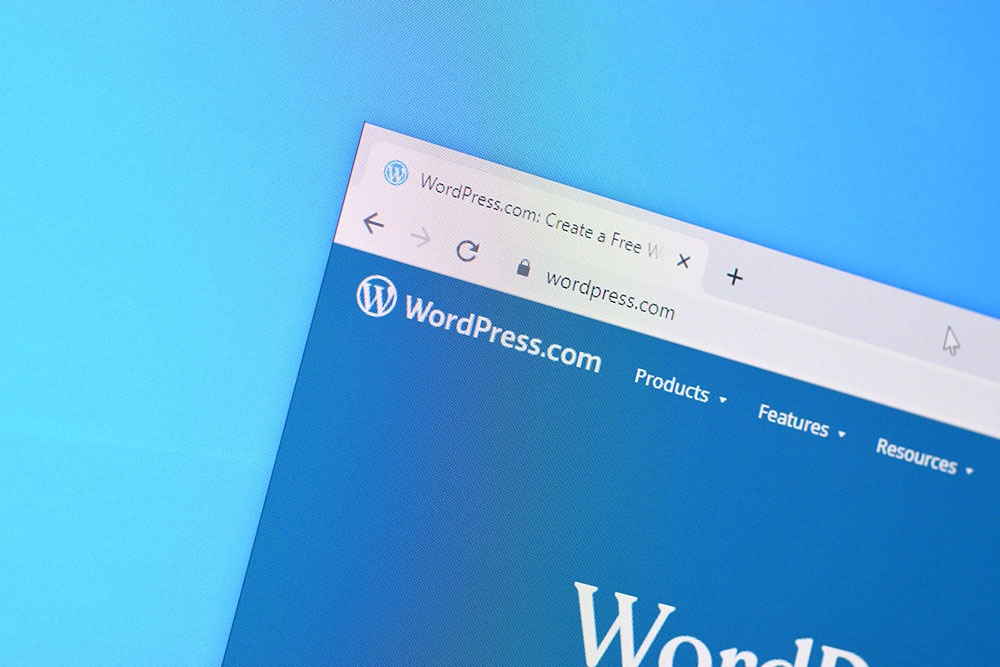 Payment gateways available in WordPress
Because WorldPress has become a universally used platform, practically all payment gateways have had to adapt to it so users can make digital payments. However, not all of them have the same level of integration. Here are some of the most used by users.
1. Apple Pay. The bitten apple brand has one of the most secure gateways for your website, thanks to its data encryption. It also highlights the management of security codes for customers, which guarantees the user's identity.
2. Authorize.Net CIM. Its WordPress version is interesting because it offers a wide variety of features that improve the customer experience. In addition to accepting various methods for website payment processing, it handles pre-orders, subscriptions and refunds.
3.Skrill. The digital wallet brand is also an excellent choice as a payment gateway for website. It offers versatility in its functions and security elements that are very useful when it comes to guaranteeing customer transactions.
4.Amazon Pay. The online sales giant could not be missing from this list. Take advantage of its experience to become one of the best alternatives as an online payment gateway. It has the ability to personalize the user experience on your page, which increases the chances of loyalty.
5. Pay Pal Pro. It is the sophisticated part of the plugin, which offers your customers the possibility to pay with credit cards, debit cards, PayPal credit or PayPal wallet. One of its advantages is the easy integration with your store's API for e-commerce and shopping cart.
How to integrate payments in WordPress
You can't wait to start selling online and you've already designed your WordPress site with mobile payment in mind. Now, you're faced with the question: What do I do? Take these steps into consideration so you can integrate the best payment gateway to your website.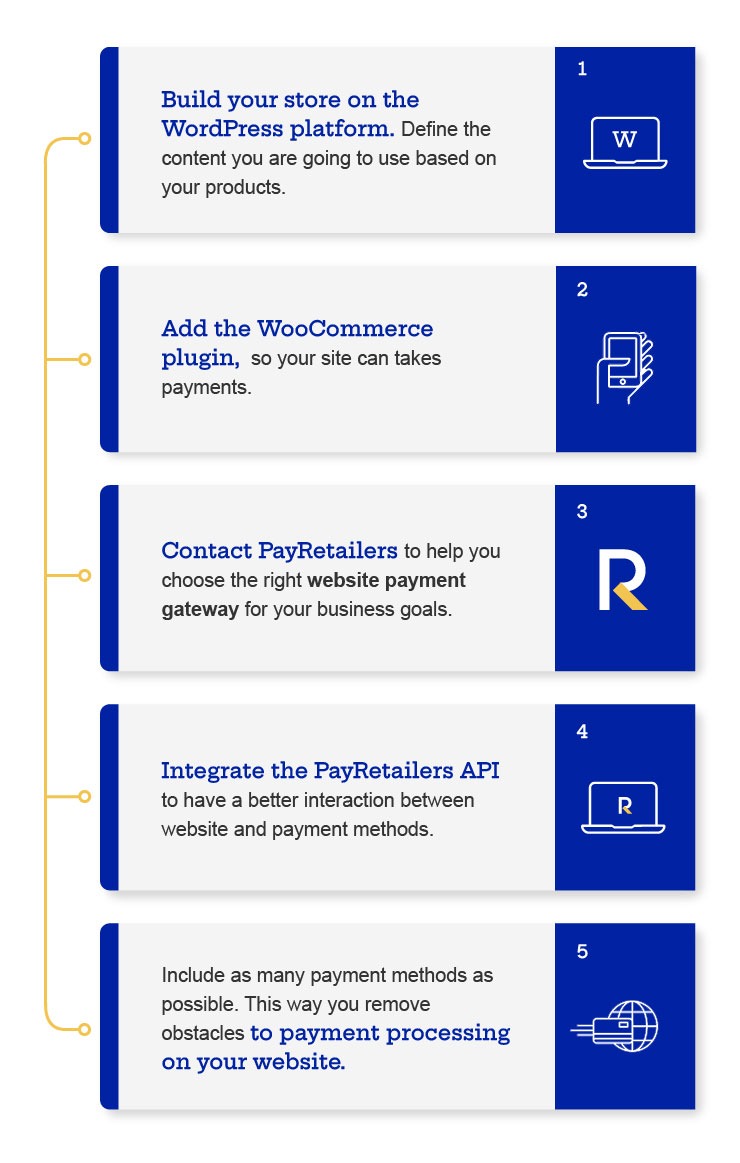 As a very popular layout platform, today there are some 58,000 plugins that offer complementary functions for your WordPress site. For this reason, you should get good advice from PayRetailers' experts, to use only those that offer you more solutions without slowing down your interface too much. Contact us now, and you will have the best online payment gateway to power your store.
This is how you choose the right and best e-commerce cms for your small business