Offering a wide range of payment options to your customers is the best way to maintain your e-commerce sales. PayRetailers is the best payment gateway API for e-commerce, since you can carry out different types of purchase transactions in online stores.
What is a payment gateway API?
Thanks to encryption, the gateways make the transfer of sensitive confidential information easier, such as credit card numbers, to carry out a bank transaction between a payment portal (the seller) and the acquiring bank (the client), in a fast and secure way. These systems improve the interaction of Internet users, as they are faster and more accessible electronic payment systems for e-commerce.
All this is done through an API, an application programming interface that, thanks to a set of rules, allows two software applications to communicate without knowing how they are implemented.
Payment gateways are electronic payment systems provided by an e-commerce application service provider. Through these, payments and transfers are authorized safely between banks and businesses, whether traditional or electronic, or with a physical and online presence simultaneously.
A payment gateway is what keeps the payment ecosystem running smoothly, as it enables online payments for consumers and businesses through a technology that transfers data from the seller to the customer.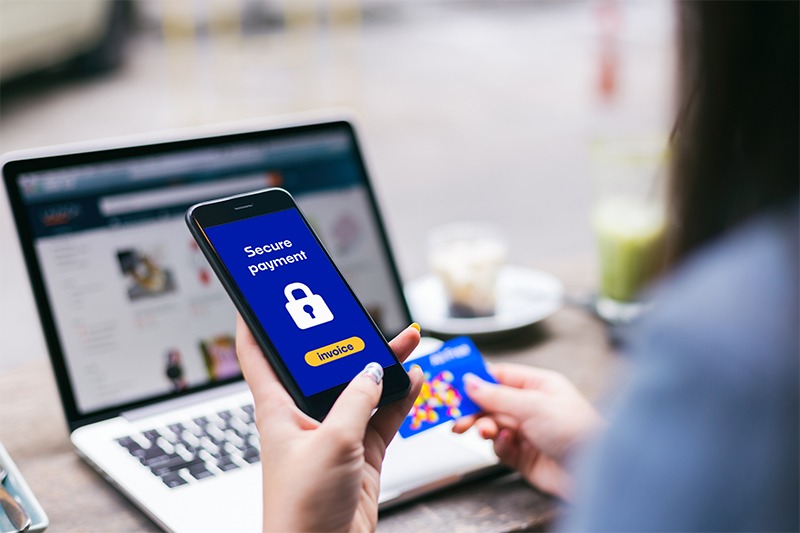 The payment gateway performs a series of tasks to process the transaction. When a customer places an order on the website by entering their card details, the customer's web browser encrypts the information that reaches the seller's web server. The data is encrypted using Secure Socket Layer (SSL) or Transport Layer Security.
The details of the transaction are forwarded by the seller to their e-commerce payment solutions, where the details of their sellers' accounts can be found. This connection is encrypted using SSL. 
In this way, the payment gateway API receives the transaction information and forwards the information to the seller's bank, which, in turn, to obtain authorization, sends the transaction information to the one who issued the customer's credit card. This is simple since the bank sends a response to the payment gateway by using a code. In addition to approving or rejecting the destination of the payment, the code is used to include the information about why the transaction failed, such as insufficient funds.
Some payment gateways are simply a way to load cards, with fees that charge the seller between 1.4% and 3.5%, without monthly fees. However, if you have a merchant account, the processing fees are reduced to exchange fees, which are usually between 0.10% and 20% per transaction and include monthly fees.
For a lower sales volume, a simple payment gateway will be the most effective option in the short term, as monthly fees can lower the turnover more than processing fees. However, once the sales volume reaches a critical threshold, it is more economical to pay a monthly fee for trade processing with exchange fees.
You will see that several of the best payment gateways provide both options, or some other advantage over the field. This could be anything, from reduced processing fees for certain cards to direct integration in the accounting software.

1. PayPal
It is an API easy to configure and use, a reliable payment solution that many buyers have. There are more than 220 million active accounts worldwide. Founded in 1998 as Cofinity, it is currently the most widely used payment platform and allows you to make and receive payments worldwide.
PayPal accepts credit cards, including Amex and Visa. In addition, it provides payment processing services for e-commerce providers, auction sites, and other business entities worldwide.  It is associated with eBay online, although Adyen is now its main payment option.
It also has many customization options and offers an easy cart integration, online billing, and makes it easy to carry out credit card payments over the phone. The charging price for card processing is 2.9% per transaction. Perfect for new and small businesses.
2. Stripe
A payment technology platform for developers, with APIs, mobile payments, and built-in development tools. Stripe is designed for Internet-based businesses and claims to handle billions of dollars in transactions annually. It is not a ready-to-use solution, in fact it is rather difficult to use, but it provides a variety of flexible tools to customize your own payment processes.
Stripe is designed for large companies, which, thanks to many APIs, can create their own subscription services, on-demand marketplaces or crowdfunding platforms. It also supports over a hundred different currencies and has mobile payment, one-click payment, and subscription billing options. 
Stripe users have access to a dashboard where they can view their transactions. Therefore, it is a payment gateway with many features, which requires, as such, a higher technological knowledge from the user. Unlike other gateways, it offers sellers based in Europe card processing fees of 1.4% plus a transaction fee. While the non-European ones are 2.9% plus the transaction fee. And it has a personalized discount plan depending on the volume.
3. Google Pay
Google Pay Developer API allows you to perform app publishing and management tasks. With this API you can integrate your publishing operations into your version management process. This is very useful for people who have many APIs to manage or who have to keep track of user purchases and subscriptions.
Not all developers need it, through the API you can automate various app management tasks, including uploading new versions of your app; editing the tabs, graphics and localized text of the Google Play Store; managing the integrated product catalog; checking the purchase status of your products and your app subscriptions.
This Google Pay Developer API allows you to design and develop the app, automate frequent tasks related to distribution, while expanding into new markets. Its two main components are updating and publishing apps, managing subscriptions, and in-app purchases.
4. SafetyPay
With SafetyPay you make purchases online through online banking, without disclosing account information, without records or commission fees. It is one of the safest forms of electronic payment on the Internet because it works directly with the user's savings or checking accounts in the affiliated banks, through their own online banking system.
With SafetyPay, the customer can shop online without having a credit card because the payment is made with any account they have enabled in their Online Banking. In addition, the business notifies you when the customer made the payment at the bank.
5. Adyen
It is a ready-to-use payment API, it works from a platform and it is used by large firms, although its pricing structure is complex. It is used by companies such as Uber, Spotify, Microsoft and eBay to manage business and customer transactions. Processing fees vary depending on the payment method, but they add an additional transaction to exchange fees.
From a single platform, your software allows you to accept all payments made to your company. In addition, it accepts more than 250 payment methods and 150 global currencies, and provides tools to manage risk, analyze transaction data to understand the customer's behavior, and track results. Without a doubt, this allows us to identify the behavior patterns of the buyer and, thus, adapt the products and services accordingly.
Everything you need to know about the safe way to buy online in 2021
Why PayRetailers?
It is the best payment API, as it includes multiple features in one application. PayRetailers offers the most widespread online payments in each area of Latin America. It provides effective and smart solutions tailored to the customers' requirements. For example, credit card bill payment API.
It has more than 250 payment methods in 12 countries. All with the same service provider and a single API. In addition, it provides maximum security and trust, as it has world-class audits, as well as industry-leading security certifications that guarantee data protection in all our services.
PayRetailers is an international payment gateway, with which you can receive immediate notifications when a customer makes a payment. Our solution includes real-time payment information admitted in Latin America.
For your e-commerce to grow, it is important to know which are the best payment gateway APIs, as it is a tool that will help you keep a wide range of customers. Find out more!
What should I do to integrate a payment gateway in my ecommerce?
With a good payment method you can ensure the growth of your ecommerce. Find the solution here.
Learn more about our payment solutions
Here the payment methods que support
How to acquire a payment gateway?
At Pay Retailers you can count on specialized payment and integration solutions. Take a look.
Create your account with us
Get in touch with our sales team
Please set data for booking a meeting in: