As a result of digitalization, everything changed in a way that was comfortable for some and challenging for others. But specifically in regards to future payments, this will be the way all transactions are conducted in the very near future. In fact, future payment methods are here to stay. But what are future payments?
The year 2020 was a turning point for life in general. Everyday life underwent extreme changes in every sense. Customs were reinvented, from the way we interact with other people to the way we pay.
What are future payments?
When we talk about future payments, we are referring to all the alternative payment methods that are based on digitalization in order to bring an instantaneous component to payments, while also making these a simple, intuitive and quick process for anyone, without them needing to go through bureaucratic processes, fill out checks or even leave their home to stand in a line. 
This is where all the existing alternative payment methods come into play. They adjust to the particular needs of each individual according to their financial status and even their country of residence. At PayRetailers we offer more than 250 alternative payment methods.

Nowadays, companies must incorporate different payment methods that meet the digitalization standard in a way that is organic and functional, since, despite there being no statistical consensus on this, it is well known that A high percentage of consumers may abandon a purchase if the company does not offer their favorite payment methods. 
These are usually digital payment methods.
Decisive aspects of the future of payments
One of the most decisive aspects in the transition from traditional payments to future payments was the pandemic, which caused people to look for alternatives at their fingertips to carry out all their transactions. 
Literally at their fingertips, as it is essential that we consider people's accessibility to these types of payments. Today, an estimated 3 billion people are smartphone users and 4.95 billion have internet access, both of which are fundamental to the digitalization of the economy.

With new phones sporting innovative modifications being released more and more frequently, banks and companies have found an ally in these for making payments using their tools, such as automatically reading QR codes or biometric reading systems that authenticate the user's identity in a matter of seconds.
Countries with the greatest progress in digital payments
Currently, the countries with the greatest progress in digitalizing payments are Singapore, South Korea, Japan, the United States, the United Kingdom, Italy and Spain. 
In Latin America, the countries with the greatest progress in this area are Mexico, Chile, Argentina and Brazil. 
However, it is also useful to look at these statistics from a regional and forward-looking approach; according to a report by PWC, by 2030 electronic payments worldwide will triple, with Asia (92.5%), Africa (71%) and Europe (51.5%) leading the way.
Future payment challenges
As of 2022 there are more than 250 payment methods, but these are mediated by 4 types of payments through which transactions are encoded with the particulars required by each user. What are the 4 types of payments? 
Transfers:

Transfers are currently the most common method. The option to pay by entering an account number simplifies payments to: copy and paste.

QR:

Today, banking systems have found a way to store users' financial information to make payments by simply focusing their phone's camera.

E-Wallet:

Digital wallets are a significant bid to leave cash and cards behind by digitalizing them, which greatly simplifies transactions to simply carrying your phone with you.

Biometrics:

The methods linked to biometric systems are the most secure for making digital payments because they encrypt each user's banking information and do not allow payments to proceed until the user's identity is authenticated.
These methods alone are a challenge. While the percentage of people who have access to cell phones and the Internet today is a very high proportion of the world's population, there are still billions of people who do not have access to these means and therefore cannot move their money digitally.
So, the main challenge for the future of payments is to integrate everyone into a financial system, even those who do not have access to technological means in their daily lives, so that they can move their money virtually.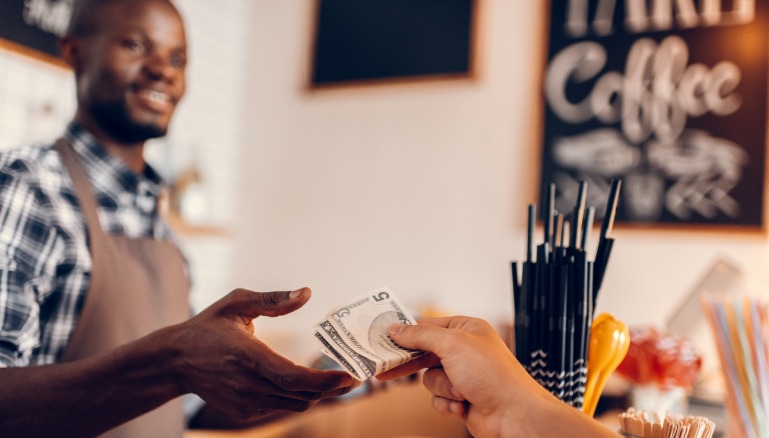 Are traditional payment methods obsolete?
The disappearance of cash payment is an imminent reality. Developed countries are betting on the imminent discontinuation of the circulation of paper money and the exclusive use of digital money and country currencies. 
Although this is not going to happen immediately, in less than ten years it will be a fact and developing countries will have to adjust to this measure in order to avoid running the risk of irremediably devaluing their currencies.

So what are future payments and what is the future of online payments?

The answer is simple: digital payment methods are the future for transactions and the economy in general.

Online payments will enable the economy to flow automatically and on the global scale, making cross-border transfers a standard in the global economy.

That is why digital payment methods are the best option for any individual or business thinking about their future. They will pave the way to a quick, simple adaptation to new developments in society for any type of payment in a matter of seconds. The future of payments lies in digital.