There are many e-commerce payment platforms that provide secure and reliable online payment experiences. Every day there are more and more companies that include this important resource in their web portals to venture into online sales or improve them.
The best payment gateways at a glance
Surely you have already heard that payment gateways are sections incorporated into web pages to manage online payments for products or services. Also, you should know that this resource will allow you to quickly increase your sales and will make your income go through the roof.

In this respect, we will talk about the main platforms or top or most prominent payment gateways. This selection is based not only on its design and functionality, but also on the efficiency it provides when making payments.

PayRetailers
It is a global payment management platform that can be integrated into your online store to receive payments in 25 different currencies. This service is global in scope and is accompanied by other benefits such as:

Google Wallet

It is Google's online payment app that only works in the United States and also allows money transfers. Google recently unveiled the launch of a physical card linked to its subscribers' accounts to allow them to use Google Wallet in retail stores.

Google Wallet is a different app with different uses than Google Pay. It is a wallet that allows you to load a balance to send or receive money from friends and family

Stripe
This gateway represents a solid business model which is continuously growing and is tailored to different types of companies. It also integrates a very functional payment process from mobile devices and has high ratings for: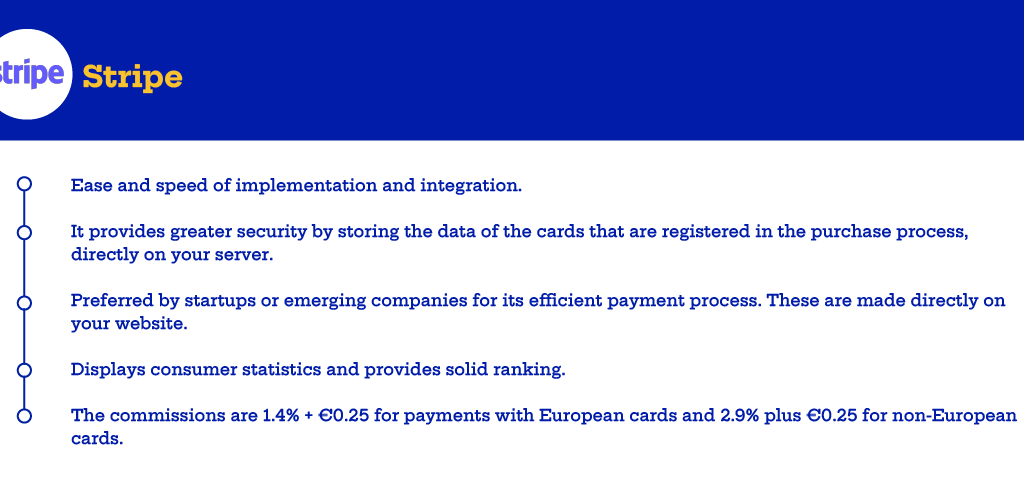 WooCommerce

If you want to design a simple e-commerce site, this will seem a great option, as WooCommerce is widely used worldwide despite not being a standalone platform, but an exclusive WordPress plugin.

You will find that it is one of the best options for both beginners and professionals, given the following features:

Authotize.Net

You will probably be surprised to know that this gateway has existed since 1996 and is only used in English in countries like Australia, China, United Kingdom, Canada, United States and India.

Authoriza.Net is used in more than 375 thousand web pages that together exceed 88 million dollars of transactions per year. Its most notable features are:

PrestaShop
You will find this tool quite user-friendly if you want to quickly create a fantastic online store. It also includes a large number of functions, such as:

Dwolla


It is one of the
most popular online payment platforms
today. Its main features are as follows:

Braintree

It is one of the most used gateways by e-commerce companies in more than 40 countries. It has very good references due to the high percentage of satisfied customers. Its main features are: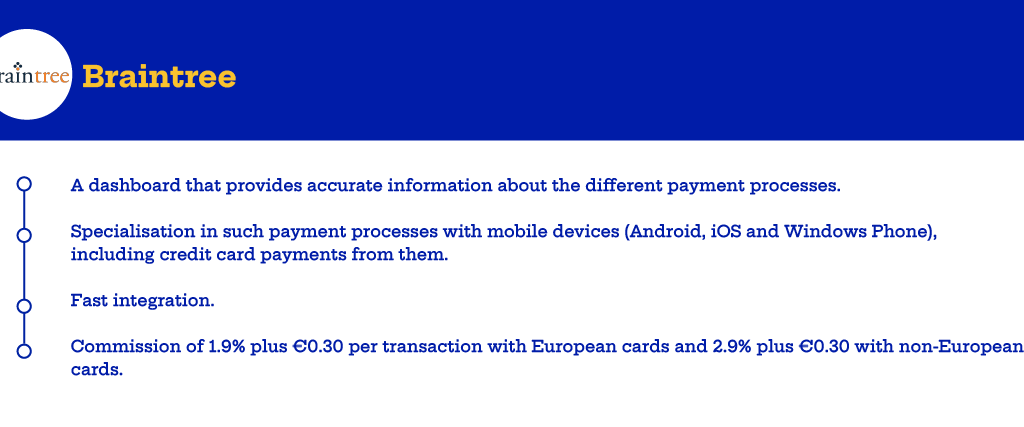 Shopify
It is one of the most used and popular with more than 500 thousand businesses worldwide. This expert portal in the design of online stores provides all the tools you need in a fully functional way: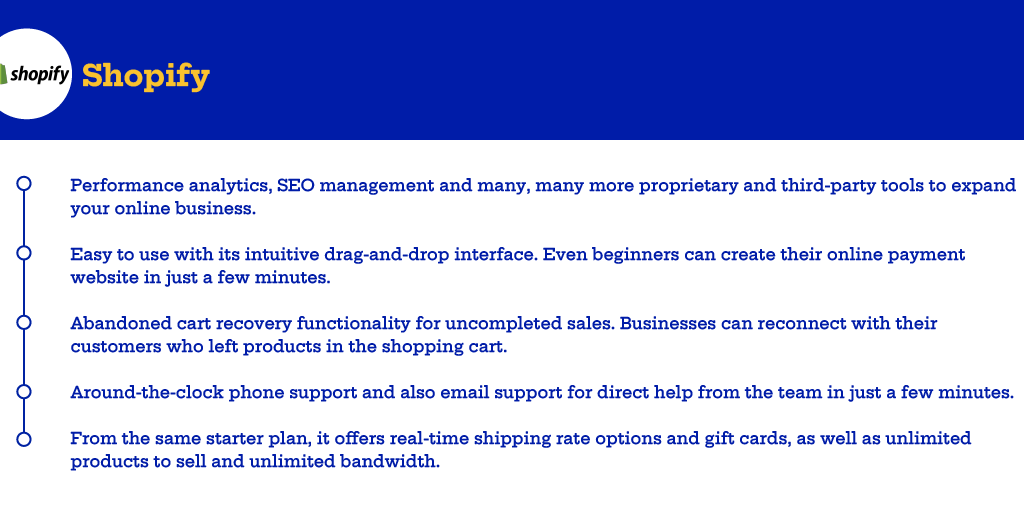 In short, Shopify is the ideal choice for small and medium sized stores looking to expand their business.
BigCommerce


It is a website builder with online payments, ideal for medium and large businesses that also has a lot of
unique tools and features: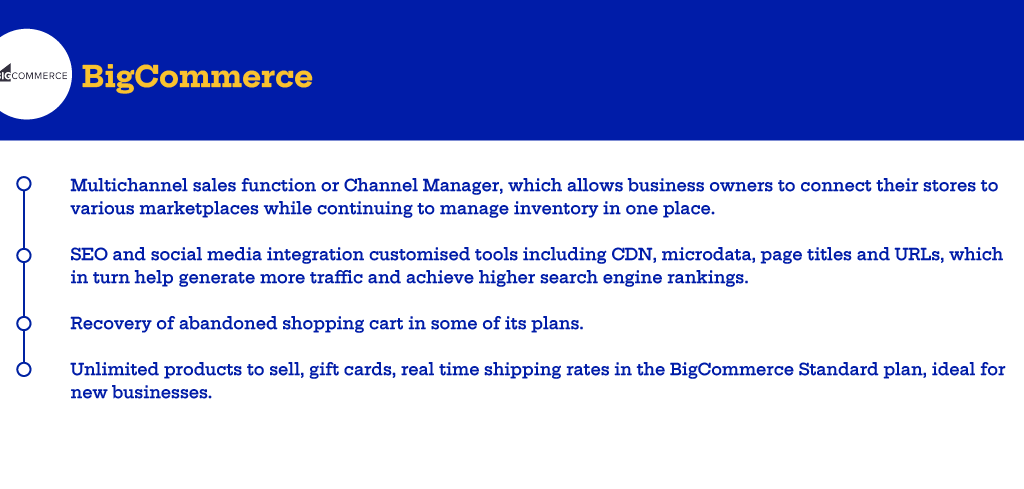 A reliable payment solution
In order to give you some other examples of payment gateways that could be useful for you, we can tell you about not one but many more. These include Joomla, FONDY, BlueSnap and Magento, among others.

However, it is important that you review and analyse based on your type of business and the costs to be absorbed.
Finally, we can say that the world of e-commerce payment platforms is quite extensive. There is practically one for every type of business and all of them could have that added value you are looking for. At Pay Retailers we are here to help you at all times. Together we will create the most suitable online business for you so that your sales skyrocket.