Welcome to PayRetailers, your technology ally in the international expansion of your business. It has never been easier to internationalize your company.
In this article we will explain what  B2B (Business-to-Business) payment solutions are, how they are different, the pros of using them and some of their cons. 
At the end, we will give you information about the trends in this sector. This will allow you to consider the opportunity to integrate technology solutions for international payments into your business.
B2B payments are those that are made between businesses, generally with a level of regularity due to long-standing business relationships between the parties. This happens to the extent that the exchange is necessary and reliable for the productive and daily activities of at least one of the companies.
What are the 4 types of B2B payments and what is B2B processing?
More precisely, there are 4 types of B2B payments defined by the technologies related to their payment method, and by the geographical area of the parties carrying out the transaction.

The first group includes the analog ones: cash, checks and other documents, and the electronic ones: electronic transfers or online purchases, among others. In the second, whether or not it crosses a border, there are domestic or internal payments, and international or cross-border payments. Our B2B processing has customers in Latin America.
Cross-border payment and B2B payment processing
A cross-border B2B payment is defined as a payment made by a business in one country to a business in another country. 
It does not necessarily have to be an electronic transaction, but the use of internet-connected platforms has enabled B2B processing as a fundamental element in international business expansion strategies and value capture in the acquisition of goods and services.

If you want to expand your business to other countries, gain new international customers, or position your brand and the scope of your business, use our B2B payment platform. 
Our solution integrates an optimized payment process and personalized multilingual customer service available 24 hours a day.
Pros and cons of B2B payment companies
Implementing B2B payments is a strategic decision in the age of big data. 
Here is some useful information so you can make decisions based on data. We invite you to build a wide network of suppliers and customers for your goods and services in Latin America. 
Optimize your business with our tools and our knowledge of each country's culture. Extend the scope and positioning of your brand by offering the most used payment methods on the continent. Give your business the technological support it needs to reach its potential.
Advantages of B2B payments with technology based B2B payment companies
There are many B2B payment companies in the world. The biggest advantage of B2B payments on our platform is that they improve the efficiency of your entire business. Our experience and knowledge of the region are also a strategic resource that you will not want to miss.
Together, these factors allow for the reduction of transaction costs, efficiency in inventory turnover, optimization of resources, correction of waste in the value chain, focus on the productive area and efficiency in the financial process by integrating payments and invoices at a lower cost. In short, B2B processing is a competitive advantage.
Cons of B2B payments on a B2B payment platform
As it is using any other technology, automating and making B2B payments has risks. We help you mitigate them on our B2B payment platform. The most common are:
Vulnerability to security breaches related to the purchase process.

Failures due to defects in process automation.

Some operations take between 2 and 5 days to process, which affects the information provided to the companies.

There are incompatibilities related to technological gaps on the B2B payment platform market.
B2B payment trends on a B2B payment platform
It is true that the trend in the use of B2B payment platforms is increasing. According to the Organization for Economic Co-operation and Development (OECD) «B2B transactions continue to account for the majority of e-commerce transactions» in 2021. This trend was driven globally by the COVID-19 pandemic.
Its adoption and use allow for the development of more secure and stable channels. The following are some of the challenges that the industry must take on to develop more.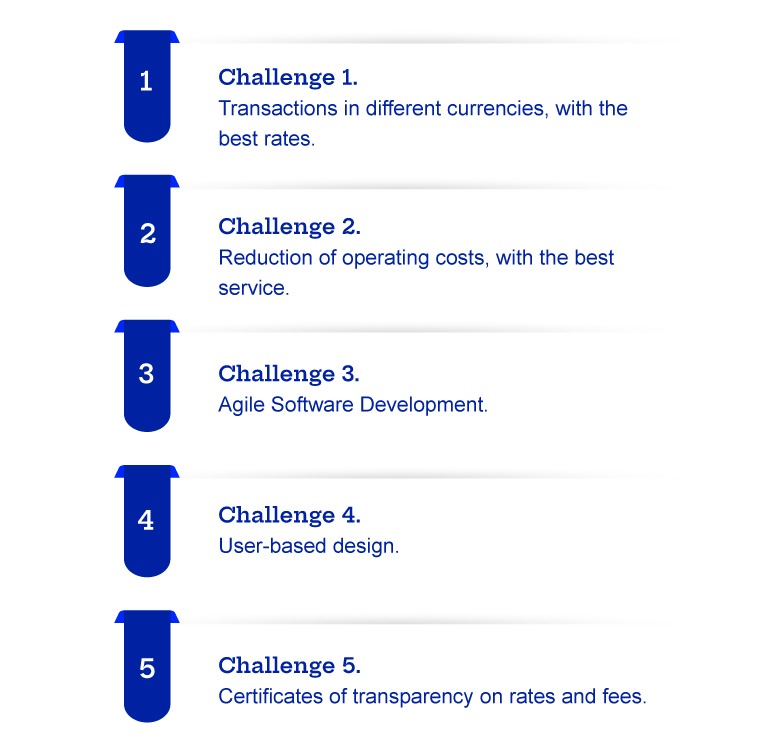 At PayRetailers we have B2B payment solutions for you to go beyond the limits of your business. We have clients in 12 Latin American countries, we promote financial inclusion in the region, and we support the growth of e-commerce as a solution to poverty and a contribution to prosperity. That is why our technology solution is at the forefront of the industry.

With our partner program, we will make the benefits of the digital transformation of commerce available to everyone. 
Become one of our partners and increase your sales by referring your business partners to our B2B payment solutions. You will receive commissions for each referred merchant.