Artificial intelligence has revolutionized online marketing and, in this article, we show you some AI in ecommerce examples. A few years ago, artificial intelligence was largely fiction, but now it is a concept that is associated with various industries, including marketing.
What is AI e-commerce?
This term has arisen from the combination of e-commerce and artificial intelligence for the purposes of optimizing processes and improving customer experience.

It also identifies tastes and needs to offer buying recommendations, but also to process online orders and answer questions.

AI for e-commerce has helped companies to enrich the shopping experience and focus their strategies on audiences that really need their product or service.

Although it is a concept that once seemed far from the business world, it is already a reality and it will be a market in constant growth thanks to the advance of technology and the access people have to it.

It will be impossible to imagine a future without this technology, which is conquering more and more industries with its ability to make autonomous, statistically-based decisions.

AI will continue to make people's lives easier and without us even realizing it, such as in digital retailing, where artificial intelligence ensures e-commerce is working properly.

Companies that have already started using this process have noticed its benefits, and it will be a differentiating factor giving them an advantage over their competitors.

To understand a bit more on this topic, a machine was previously considered to be AI when it passed the Turing Test, i.e. it was impossible to identify whether its answers came from a human or artificial intelligence.

Today, it is considered to be a device that is capable of making decisions by itself and behaving as a human would.

These computers with artificially created intelligence can identify objects, solve problems, understand complex situations, make decisions, understand language, communicate with humans and learn new tasks.

But, although there is a lot to explain on this, we are going to look at how it has influenced e-commerce and how we can use it in our businesses.

If you want to know how AI is used in e-commerce and the advantages of integrating it into your company's online marketing strategy, here are 10 ways you can use it in your business.
Benefits of integrating artificial intelligence into your e-commerce
The number of online purchases made every day is forcing industries to automate data collection, and this is how AI can help e-commerce. Some of the benefits are:
Ensuring a return on investment in ad campaigns.

Using data for automatic machine learning.

Getting more out of your investment in advertising and reducing the customer's purchase cost.

Creating appropriate content for the target audience.

Sending offers at the right time according to the sales tunnel established.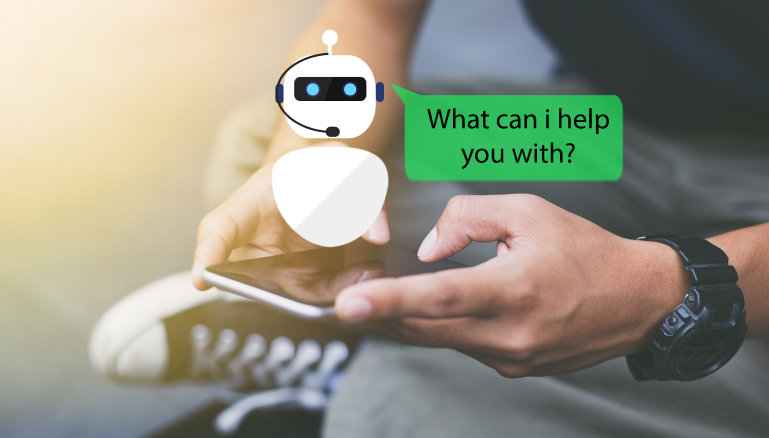 How to interpret the data I collect from AI e-commerce
It is becoming increasingly difficult for companies and marketing professionals to analyze the millions of pieces of data generated by the campaigns they implement.

For this reason, artificial intelligence might be the solution to automating this process and making better decisions in future campaigns or to optimizing the strategy we have in place.
Artificial Intelligence is an unbeatable weapon to improve the services of any e-Commerce platform. It allows a multitude of applications, both to optimize the offer and to facilitate the work of businesses if the data it provides can be used in an effective way. Here are the most frequent current uses:
1. Chatbots
This utility improves the support system of the platforms. By automating virtual assistance, it is possible to improve response times and increase data collection.
2. Personalization
One of the most popular applications of Artificial Intelligence is the ability to personalize the structure of recommendations to the user; first, according to the category (trends, behaviors, product features…) and then based on the customer's status (new, recurring, looking for a specific product…).
3. Inventory management
Making use of Artificial Intelligence tools in everything related to logistics makes it possible to optimize, in a considerable way, this phase of production, through the possibility of predicting sales, managing stock, optimizing prices, etc. All this makes it possible to reduce costs and, as a consequence, increases profits.
4. Improved Customer Journey and ROI (Return on Investment)
The optimization of search engines and the adaptation of advertisements (Smart banners) is another of the activities that benefit most from Artificial Intelligence. In this context, the Netflix search engine stands out as a reference, which not only personalizes the results that appear to each user, but also the interface images (for the same movie or series, one poster or another may appear depending on the profile).
 5. Client Insights
Along the same lines, the application of Artificial Intelligence in e-Commerce offers the possibility to better understand the behavior and preferences of our users, which can be very useful to develop strategies focused on user segmentation. This can be implemented to prevent customer churn or customer lifetime value analysis, for example.
 6. Digital Marketing
Thanks to the progress of Artificial Intelligence, the possibilities and Digital Marketing strategies that can be executed have multiplied. In this scenario, this discipline can be used for tasks of automation and personalization of campaign content (individualizing the tone and time of sending emails, for example) as well as the analysis of the behavior and interaction of users in social networks, among others.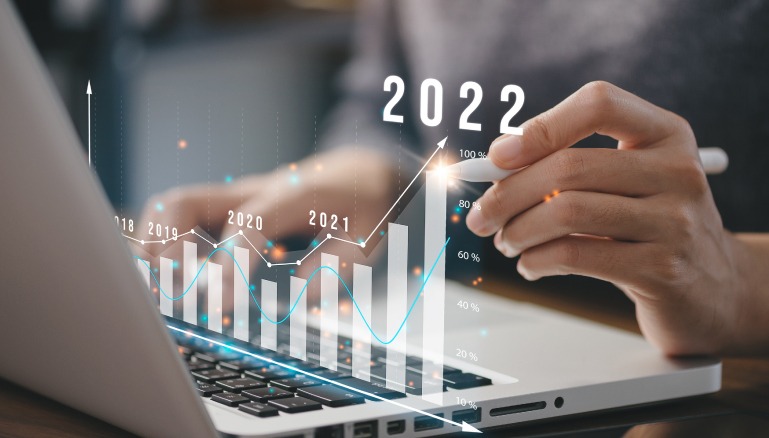 10 ways to use artificial intelligence in your online store
Personalized marketing:

Customers don't want to be overwhelmed with promotions or a lot of publications. As such, AI creates experiences and offers that are personalized to each person's needs. This type of

marketing

has proven successful in companies such as Amazon or Netflix, which use this technology to automate their logistics processes in addition to marketing.

Voice search:

In recent years, voice searches have increased considerably due to the use of mobile devices, allowing people to search for products through voice commands.

Visual search:

The Internet allows us to easily connect to stores all over the world and the way we shop has changed drastically. It is now possible for customers to send pictures of the product they want and the intelligence finds the items or displays similar products. As well as helping people find what they are looking for, this increases interaction between people and the brand, even though this is digital.

Creating personalized content:

AI makes it possible to identify which publications are better and have better results.

Sales forecasting:

Data analysis allows this technological advance to give businesses the tools they need to predict their sales and have more confidence to invest.

Analyze your audience:

It allows you to make a detailed segmentation to offer your customers products that are suited to their needs, and since it is an automated process, it saves costs and time.

Assess the competition:

This intelligence will allow you to do detailed research on competitors and their most effective strategies.

Recommend products or services:

By having enough information about consumers' buying habits, similar products or products that meet a particular need can be recommended.

Automate customer service:

It is impossible to stay connected 24/7; with artificial intelligence,

chatbots

or voicebots

become a key tool to avoid losing customers by not responding to messages.

Dynamic product fixing:

The price is set by this technology according to supply and demand. One example of this is Uber, which sets its prices according to this data.
In other words, companies need to start thinking about this type of commerce, which can make their digital marketing strategies more profitable, effective and wider reaching.

AI e-commerce companies  will continue to emerge in order to streamline processes and make shopping easier as they seek to improve the trust of the brand's consumers.

There are many AI in e-commerce examples that you use on a daily basis, and platforms have been developed that manage and automate the payment process with this technology, even for small businesses.
At PayRetailers we can advise and help you create the right payment gateway for your business. What's more, although there are many payment trends that we can implement in our companies, we can identify which ones are used by the target audience you are trying to reach.