Latin America is considered the leading developing region for closing the financial inclusion gap, which, unlike Europe, faces a duality regarding financial technology.
Millions of people in the region still lack banking services, sufficient access to open banking or instant payments. Even traditional banks are struggling to reinvent themselves, and businesses face obstacles to expand their portfolios beyond e-commerce into emerging markets. However, this financial landscape is a catalyst for economic and developmental growth in Latin America.
In a 2020 study by the Economist Intelligence Unit, Colombia and Peru received the highest financial inclusion score of the countries in the region with 82 points on a scale of 0 to 100, followed by Uruguay with 78 points, Argentina, and Mexico with 74 points and Brazil with 71 points, ranking as the countries with the best access to financial resources.
The report represents an increase in the usage of banking services as well as savings and an investment opportunity in the Latin American market. In addition to the traditional methods used to enable financial inclusion, Latin America is home to a vibrant Fintech scene, which is improving the delivery of financial services in the region.
As such, more and more businesses are making the decision to expand into Latin America with payment processors such as PayRetailers that help the exponential financial growth of businesses in that region, through a network of payment methods that are known and trusted by customers in each market: cash payments, bank transfers, local cards, QR-codes and e-wallets. Get in touch
The gateway to digital inclusion 
Over the past 5 years, Latin America has embraced digital financial solutions that are on the rise, with growing interest from foreign investment funds in building potential Latin American unicorns.
As part of the exploration of new services and products in advancing the inclusion, the Fintech sector presents itself as a fertile ground to attract financial solutions with the reduction of high costs in the local market.
A scenario that, due to the financial crisis, environmental regulations, and technological progress, has been gaining ground on traditional financial institutions. In fact, due to new regulations in the region, Fintechs are already operating in market niches that until then only banks had access to.
According to data from the Statista Research Department, in 2020, three out of every 10 new financial technology companies in Latin America will come from Brazil and 20% of the industry will be represented by companies from Mexico.
Digital evolution in the markets
Within the maturing digital sector with more than 2,000 companies in LATAM, businesses offering digital payments and transfers lead within the five key markets in the region: Brazil, Mexico, Colombia, Argentina, and Chile.
Brazil is the top-ranked Latin American country in the 2021 Global Fintech Rankings, the second edition of the report prepared by Findexable, together with the German cloud-banking platform Mambu, that rank the world's financial innovation ecosystems.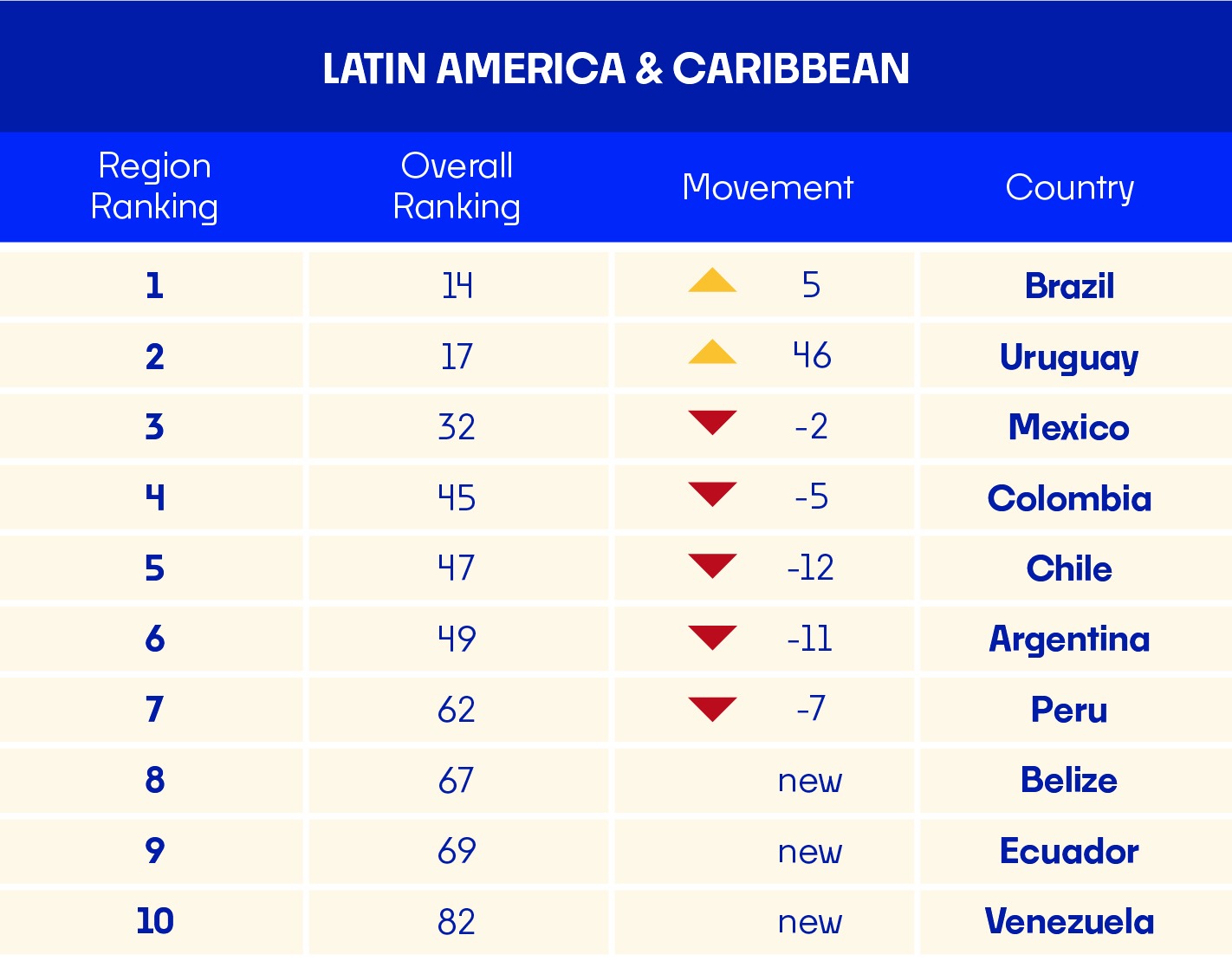 Compared to the 2019 ranking, the city of São Paulo, Brazil, moved up one position, becoming the fourth-largest Fintech ecosystem in the world.
For its part, Colombia is home to more than 250 Fintech companies, mainly led by digital credit. Argentina has 268 companies, 64 of which are in the digital payments sector, including 27 digital wallet providers, payment processing services, aggregators, gateways and international payment companies.
In Mexico, there is a total of 500 companies, with 85 of them being institutions for electronic payments and digital transfers.
According to the Latin American Fintech landscape, Business Insider Intelligence, the pace of digital growth has offered a great opportunity, and it is estimated that the size of the industry will exceed $150 billion in 2021.
It is projected that by 2025, the financial services and payments industries will reach $460 million in revenue. This will continue to drive a revolution in the financial industry and growth for businesses that want to expand and operate in the region.
It must also be said that payment processors will continue to play a fundamental role in ensuring business expansion, offering localized payment solutions for each market, optimizing processes, increasing conversions, and reducing operating costs.
At PayRetailers, thanks to our local knowledge, we are the partner that provides companies with the most efficient and intelligent solution tailored to each company's requirements. With a unique integration process, businesses will be able to start accepting payments from more shoppers in Latin America.

Contact us!