If you are wondering how much a marketplace pays, you should know that a good marketplace can pay what you need by recognizing the value of your products. This is mainly because it has very secure payment options for both you and your customers.
What is a marketplace?
A Marketplace can be understood as a type of online store where the business model consists broadly in offering the buyer products from different sellers in one place. 
This business model makes it possible to compare prices or make a purchase of different products either by brand or by category, without having to jump from one website to another. 
Likewise, selling in a marketplace is an alternative and at the same time attractive channel for those brands that want to have greater online visibility, diversifying the sites where it is possible to buy their products. 
Regarding payment management, the marketplace will charge a commission to the sellers for the use of the platform. In order to make this as simple as possible, a specific payment solution for marketplaces, such as the one offered by PayRetailers, is necessary.
What are the main benefits of Marketplace payment solutions?
For those who sell their products on marketplace platforms, there are many advantages. Let's look at some of them:
Payment platforms are easy to use. Intuitive handling of the payment procedure.

They simplify the selling process for you and the buying process for your customer.

Payments are accurate and never take more than 24 hours to be effective in your store.

You don't have to manage the payment gateways, as this is done by the 

marketplace

.

User and vendor data are secure.
Basic features of a Marketplace
An irrefutable indication that a marketplace is successful is the low abandonment rate of its visitors. The traffic generated is not only maintained, but increased. This happens because of the confidence that customers feel when they are visiting the stores and see the payment methods being used.
These online shopping malls have a variety of secure options that provide confidence in transactions. You should also consider that they offer a return service in case something goes wrong on the part of the store or the platform.
A marketplace is a large virtual shopping mall where your business is hosted alongside others. But it is up to you to make it stand out, not only because of the product you offer but also because of the simplicity of your payment system. The main goal of online stores is to eliminate complications in the buying and selling process.
Marketplaces are mediating platforms that operate in a simple, efficient and economical way. The goal is to make it easy for both customers and sellers to buy and sell.
When you ask yourself "how do I pay my marketplace premium", you should know that this category allows stores to reach more customers. Your products can be integrated into higher visibility traffic. This greatly increases the likelihood of sales being made.
If you still have doubts and want to know how marketplace premiums are calculated, it is important to know that there is no cost for posting products, but for each sale you will pay a percentage. However, if you want your product to become premium, you must pay for advertising. There are different packages to suit the type of store or the resources you have.
If you are interested in how long the marketplace limit lasts, the time limit for posting your products is 30 days. However, depending on the plans offered by the marketplace, it could be extended.
One of the best known is Facebook Marketplace, a destination on Facebook where people can discover, buy and sell items. People can browse listings, search for items for sale in their area or find products available for shipping.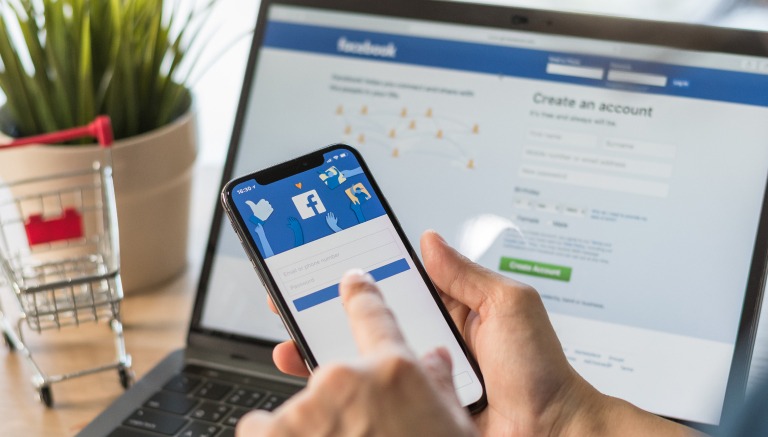 How do I receive payments from Facebook Marketplace?
Facebook employs a service that allows it to process third-party payments. With this service, the cost of the products and the customer's shipping is charged.
Sellers who ship using different methods must indicate on the page that the product has been shipped by entering a tracking code. This is the only way to receive payment.
To understand how marketplace payments work, you need to know that the payment process will take as long as the seller's bank takes to verify the process and make it effective. 
Generally speaking, however, payment for the sale is credited to the seller's account within 20 days. This money will appear in the bank account that was registered when setting up the shipping details. Facebook is a marketplace with secure transaction options. 
At PayRetailers we also offer high security payment gateway services. That way your customers will be able to pay both with credit cards and digital platforms.
What Marketplace payment solution is best for your project?
An online store plan in a marketplace must take into account secure payment solutions. There are many payment methods that can guarantee risk-free transactions. Online payments are secured with high-tech encryption systems or software.
If your project needs a payment solution, you should confidently choose systems that manage credit cards, transfers, debit cards, e-wallets and payment platforms or applications.
The market has been modernized in the product supply chain because online payments provide greater accuracy in the amounts and in the time of effectiveness of the balances. 
There are also other advantages to online payment methods, such as the following:
You can sell and get paid even if you are not online in your store. Purchase notifications will indicate the movement of your business.

Your products are exposed to many users who may become potential customers who can pay immediately.

You can sell any type of product or have several stores and use the same payment gateway.

Payments are validated in real time and refunds are also possible without complications.
However, all these advantages must be supported by the respective payment platforms. 
They are part of the final steps in the purchasing process. This is basically done when the customer adds their items to the virtual cart and then proceeds to checkout by selecting their preferred payment option. 
The most popular and safest options are the following:
Paypal

: it can handle debit and credit cards.

Stripe

: continually updates its tools.

Amazon pay

: they can make both payments and donations without surcharge to non-profit organizations.

MercadoPago

: ideal for businesses in Latin America and it has an anti-fraud monitor.

Swipe

: offers a card for using in a physical store.
To find out how much marketplace pays, you must implement any of these options. To do this, you need a reliable payment gateway provider. At PayRetailers we can advise you so that you choose the option that fits your business model.