Let's begin by clarifying two important things. Firstly, what does a hosted payment page mean? Secondly, what is a hosted payment page? Settling a payment implies paying its exchange value, i.e. paying the price at which something is for sale.
On the traditional market, this exchange of buying and selling between a business and a customer is done using cash. What's more, in some cases, by means of terminals that allow the price of products to be paid by credit or debit cards.
In the virtual realm, this financial transaction occurs in a different way. In e-commerce, the parties involved have no physical contact, so there is no direct flow of money between them. However, that doesn't stop them from running real time million-dollar businesses.
Every day thousands of business transactions are made securely on the Internet.

A hosted payment page is a technological platform where financial data in different currencies, time zones and geographical areas, across six continents, are processed automatically. All of this can be run from computers, smart devices and mobile devices.

In this type of platform, businesses, customers and official banking institutions interact as acquiring banks. These pages have an authorization process and an enhanced authentication security requirement. They function as a secure method of payment.
It should be added that a hosted payment page also goes by other names: Payment gateway is one of them.
What is the difference between a hosted and non-hosted payment page?
Not having a hosted page as a payment method means not being able to accept most payment types. This exponentially limits a company's growth rate.
The growth rate is the percentage of users who become customers. Users are all the people who browse the platform, checking out the catalog of products and services. The moment they create a wish list and finalize the purchase, they become customers.
Not hosting a payment gateway on a virtual business or website has a negative impact on the following aspects:
Limits sales growth.
It slows down the increase in profits.
It does not help to raise the exchange value or price of the goods.
It affects the conversion rate percentage.
Having a hosted checkout gateway is equivalent to having a point-of-sale terminal in digital form. The websites that have a payment gateway encrypt financial data and transfer the information between the customer, the buyer and the banks. This results in successful business transactions.
The process is not completed until both banks, the acquirer and the issuer, correctly complete the transaction. The issuing bank is the customer's bank that validates the customer's account to proceed with a purchase. The acquiring bank is the one that receives and processes the payment in the merchant's account.
A hosted payment gateway is a third-party checkout system that redirects the user to the payment service provider's (PSP) page. This means that the user will leave your website to complete payment and then be sent back to your website to finish the checkout process.
This benefits the merchant because (for a fee) the payment service provider handles the entire transaction process and provides enhanced security and data protection.
What is a non-hosted payment gateway?
The other option is to have your customers complete the checkout process on your web page. This is known as a non-hosted or onsite payment gateway. With this option, your customers aren't directed to another page to complete the transaction. They enter their payment information directly on your website.
With a non-hosted payment gateway, merchants have complete control of the customer experience. This may help improve conversions because buyers are dealing only with a trusted brand — yours.
The checkout page looks exactly like the rest of your branded website, so there's no confusion about where the payment is going but you are required to have an air-tight security process, because you will be in charge of all the data your buyer trusts you with.
Why use a hosted payment page?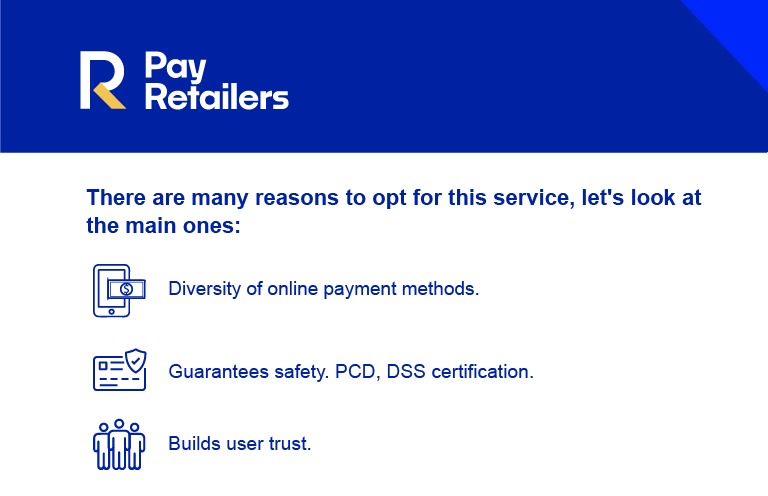 The transparency and versatility of payment is one of the decisive factors when it comes to completing the buying and selling process.
Benefits of getting a hosted payment gateway
Having a

hosted payment page

offers many advantages, among them:
Manages and processes

payments

.

Offers a wide range of

payment methods

to businesses and customers alike.

Increases a businesses'

conversion rate

. Increases the number of visitors who decide to finalize the purchase, becoming customers. This results in higher profits.

The payment page can be

customized

. It is important to have your own branding, for example a recognizable company logo. It could be anything from an image to a color pattern.

Commissions

are affordable. The payment page charges a fee for its services. It is fixed and its percentage is usually reduced proportionally to the increase in earnings.

Easy

integration. The payment page is easy to install on popular e-commerce sites or private business websites.
Subscription

plans are available

for customers

. This fosters good communication between the parties.
Best hosted payment pages
To answer this question, it is necessary to give an example of a hosted payment page, so you know what to expect from it:

PayPal. It is the world's most popular and widely used payment platform. Most online businesses use it. Some of its main functions are to send and receive payments, buy products online, pay for online services and make bank payments in various currencies.

There is also us. PayRetailers is a company that offers multiple online payment systems for individuals and businesses alike.

In a digital marketplace, businesses offer their products or services for a fee. Every day, business owners seek to expand the boundaries of their business. A good entrepreneur is always thinking about how to earn more revenue, how to position their brand and how to build a strong customer base.

One way to achieve the desired level of success is to read information about business, economics, and business. As well as looking for versatility in the payment methods.

Those who want to be successful in the business world implement specific strategies to boost their profitability. Just by asking yourself what a hosted payment site is, is a good sign that you're on your way to success.
How to evaluate the best online payment gateways for small business